31th International Jewellery Competition QUALITY
Venue: Art Gallery, Plac Katedralny 1
Open: 25.04.-16.07.2023.
Vernissage and award gala: 06.05.2023, 20:00
Opening hours: Tuesday - Sunday: 12:00-18:00
Admission free

The cyclical International Jewellery Competition is the leading event of Legnica SILVER Festival, organised by  Legnica Art Gallery since 1979.
The competition is dedicated to designers and creators of artistic jewellery. It promotes creative explorations within jewellery and, at the same time, creative expressions on the problems of contemporary world. The theme of the current edition of the Competition is QUALITY. What is quality nowadays? Is the growing awareness of consumers based - as it used to be - on an assessment of craftsmanship and the market value of bullion? Or is it drifting towards a concern for the welfare of the planet, a broader reflection on the maker's intentions and the relationship with the client? The material of goldsmithing is increasingly becoming the idea itself, which takes the shape of objects with a variety of styles that enter into a dialogue with the viewer. If the artist's message becomes more important than the formal aspects of  jewellery, what is the ideological background? Are there, therefore, specific material manifestations and aesthetic determinants that define the quality of an artistic statement?
317 works by 189 artists from 30 countries have been submitted in response to the Competition open call. The jury selected works by 40 artists from 16 countries for the main exhibition.
Idea
In times of constant change, at least one thing about jewellery seems unchangeable. It is the quality parameter. However, is quality today still defined by the long-learned perfection of craftsmanship, the material equivalent measured by the conversion rate of an ounce of gold or the use of precious stones, or perhaps the marketing value of the logo or the artist's signature? First fashion designers and now all designers in general have re-evaluated the meaning of basic concepts that once seemed paradigmatic. The new benchmarks that set the quality standard are sustainability, experience instead of possession, the democratisation of luxury, the relationship with the viewer. Surely, creators of designer jewellery will find equally inspiring answers. What is QUALITY for you?
prof. Sławomir Fijałkowski
EXHIBTION CATALOG TO DOWNLOAD: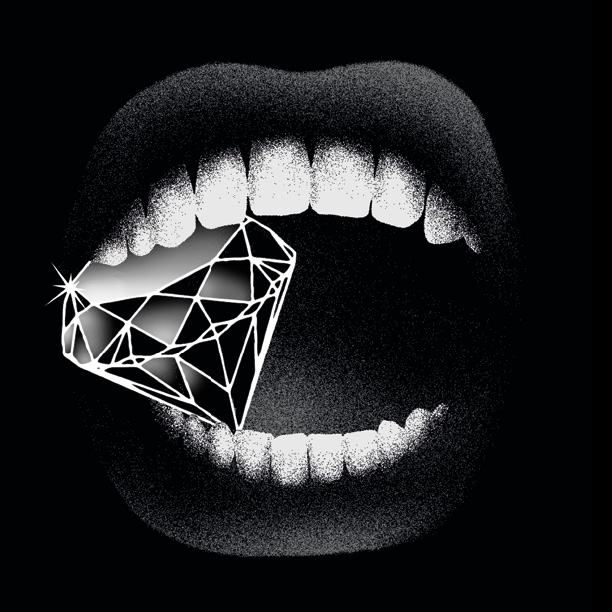 Jury of the competition:
Prof. Slawomir Fijałkowski - Professor of Visual Arts. Graduate of the Academy of Fine Arts in Łódź in jewellery design and postgraduate studies at the University of Art and Industrial Design in Linz (Austria). He has worked at a number of private and public universities and currently leads the Studio of Experimental Design at the Faculty of Architecture and Design of the Academy of Fine Arts in Gdansk. He deals with product and jewellery design in cooperation with renowned manufacturers as well as with author's design. Participant, organiser and curator of numerous jewellery and design exhibitions, author of texts, analyses, theoretical and scientific studies and didactic programmes on contemporary design. For more than 20 years, he has been chief consultant of Legnica SILVER Festival; he also sits on the jury of the International Jewellery Competition every year. In 2020, he took on the role of curator of the Amberif International Fair of Amber and Jewellery.
Prof. Dr. Piotr Korduba - art historian, director of the Institute of Art History at Adam Mickiewicz University in Poznań. Expert in the fields of residential architecture, interior architecture, design, arts and crafts and German-Polish art-historical relations. Author of six books and numerous articles. His most recent publication was dedicated to folk aesthetics in Polish design and interior design of the 20th century, taking into account the ideological context (Ludowość na sprzedaż. Towarzystwo Popierania Przemysłu Ludowego, Cepelia, Institute of Industrial Design, Warsaw 2013). Multiple scholarship holder at universities in Germany (Humboldt University in Berlin, Prince August Library in Wolfenbüttel) and in Italy (Lanckoroński Foundation). Manager of the research project: Furniture-making in Poznań 1945-1989: Education, design, production (National Science Centre).
Ana Pina - born 1980 in Porto, Portugal, where she lives and works. She graduated from the Faculty of Architecture at the University of Porto in 2004. After working in an office for several years, she discovered a passion for contemporary jewellery. A goldsmith and gallerist, she has been creating a private jewellery brand since 2012 and for the past 7 years has been running Tincal lab, a studio and exhibition venue for contemporary jewellery, which also hosts curated workshops with invited goldsmiths as well as solo and group presentations by local and international artists. Ana Pina's activities culminate in the Tincal lab Challenge exhibition project, which has a different theme each year. It results in a group exhibition aiming at providing inspiration to artists and raising public awareness of contemporary jewellery. In her work, the artist and curator combines her knowledge of architecture, contemporary assumptions in jewellery design and her love of geometry and abstraction with traditional jewellery techniques.
David Sandu - Romanian artist who initiated activities around contemporary jewellery in Romania and was the first to dedicate himself to it as his main field of work. He had his first goldsmith apprenticeship at the age of 13 in the studio of Vlad Gherghiceanu (sculptor and goldsmith artist) and shortly afterwards was introduced to classical jewellery making techniques from a contemporary art perspective. After graduating from the National University of Art in Bucharest, UNARTE, he started working as a freelance designer and in 2006 he opened his first gallery of contemporary jewellery in Romania and participated in many exhibitions abroad. In 2010, David Sandu created the Assamblage School of Contemporary Jewellery and the National Association for Contemporary Jewellery Assamblage, both of which play an important role in shaping a new generation of artists and designers. Since 2020, together with Ioana Andrei and Valentina Buzamurga, he has co-organised and curated Romanian Jewelry Week, an international event that takes place every autumn in Bucharest.
Ludmila Šikolová - Associate Professor at the Technical University in Liberec in the Department of Jewellery and Glass Design (since 2015), Master of Arts. She studied at the University of Industrial Design in Jablonec nad Nisou (Czech Republic) in the years 1979 - 1983 and at the Academy of Fine Arts, Faculty of Metal and Jewellery in Prague between 1985 and 1991. In 1996, she held a scholarship at RISD- Rhode Island School of Design, Providence, USA. She worked as an assistant at the Faculty of Metals and Jewellery of the Prague Academy and at the Technical University of Liberec, Czech Republic. She has participated in numerous exhibitions and symposia at home and abroad.
Exhibition participants:
Sharareh Aghaei (Iran/Germany), Miriam Arentz (Germany), Magdalena Bajer (Poland), Marcin Boguslaw (Poland), Andrzej Boss (Poland),Teresa Dantas (Portugal), Vendula Fabián (Czech Republic), Sara Gackowska (Poland), Tamara Grüner (Germany), Susanne Hammer (Germany), Iris Hummer (Austria), Hung Li Tzu (Taiwan), Tadeusz Jaskowiak (Poland), Rasa Jundulaitė (Lithuania), Alicja Kania (Poland), Christina Karababa (Greece), Mira Kim (South Korea), Sergiusz Kuchczynski (Poland), Annelieke Landré (The Netherlands), Peter Machata (Slovakia), Jana Machatová (Slovakia), Agnieszka Nowicka (Poland), Michalina Owczarek-Siwak (Poland), Sham Patwardhan-Joshi (Germany), Ruudt Peters (The Netherlands), Aleksandra Popova (Bulgaria), Eva Růžičková (Czech Republic), Kristýna Španihelová (Czech Republic), Kamilė Stanelienė (Lithuania), Magdalena Szadkowska (Poland), Anna Szałkiewicz (Poland), Sława Tchórzewska (Poland), Youjin Um (South Korea), Pilar Viedma (Spain), Zhipeng Wang (China), Nicole Walger (Germany), Sandra Wilson (United Kingdom), Andrea Wippermann (Germany), Arek Wolski (Poland), Sareh Zarghampour (Iran).