Action Collection! Exhibition of works from the International Jewellery Collection from Gallery of Art in Legnica
Venue: Qubus Hotel Legnica, 2 Skarbowa st.
Open: 25.04.- 16.07.2023
Opening: 06.05.2023, 15:00
Opening hours: 24H

Free admission
The exhibition includes selected works of goldsmithery and artistic jewellery belonging to the International Collection of Contemporary Jewellery acquired in 2018-2023. It currently comprises around half a thousand works, which number makes it one of the largest international collections of contemporary artistic jewellery in Europe. It consists of recent works of art, the vast majority of them created in the 21st century. These are both: works awarded and distinguished during the International Jewellery Competitions - the main event of Legnica SILVER Festival - as well as those presented at accompanying exhibitions.
The Legnica collection bears witness to the wealth of contexts, techniques, materials and ways of thinking about jewellery - from speculation on the traditional understanding of adornment, through a means of communicating content, used to manifest the artist's views, to a work of conceptual art in which the physical object loses meaning in favour of ideas. The International Collection of Contemporary Jewellery
is an image and documentation of the possibilities of using jewellery to convey an artistic message. The purely decorative aspect recedes into the background, while the jewellery object acquires the status of an independent work of contemporary art. The Legnica collection contains works of leading representatives of this direction - goldsmiths, artists and designers from almost the whole world.
The collection is constantly expanded thanks to grants from the Minister of Culture and National Heritage (2013, 2014, 2016) and the KGHM Polska Miedź Foundation (2021, 2023).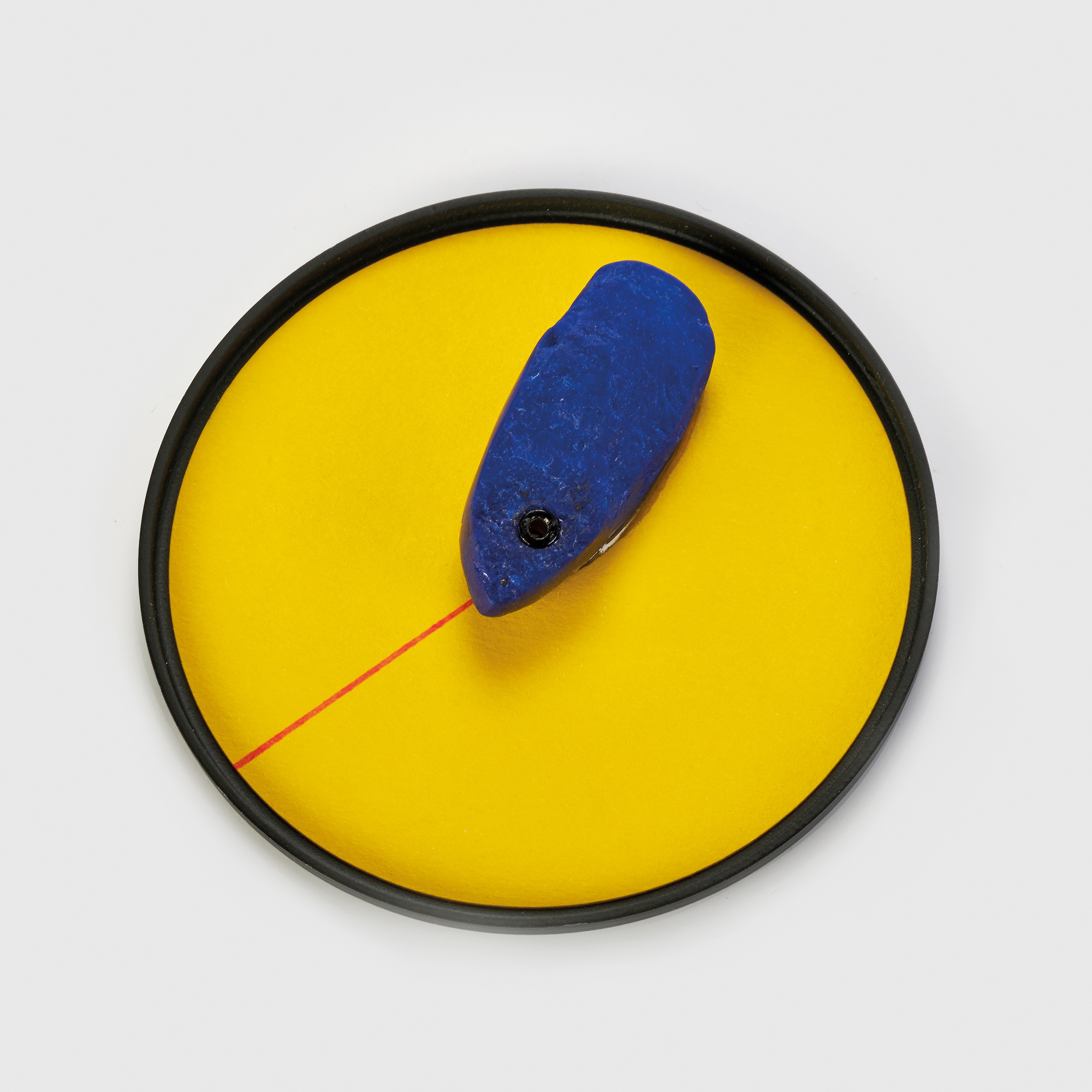 Andrzej Szadkowski (Poland)
Painful Touch of Time brooch, silver, aluminum, lapis lazuli, paper, 28,7 g, 70 x 70 x 15 mm, 2022
GRAND PRIX OF THE MINISTER OF CULTURE AND NATIONAL HERITAGE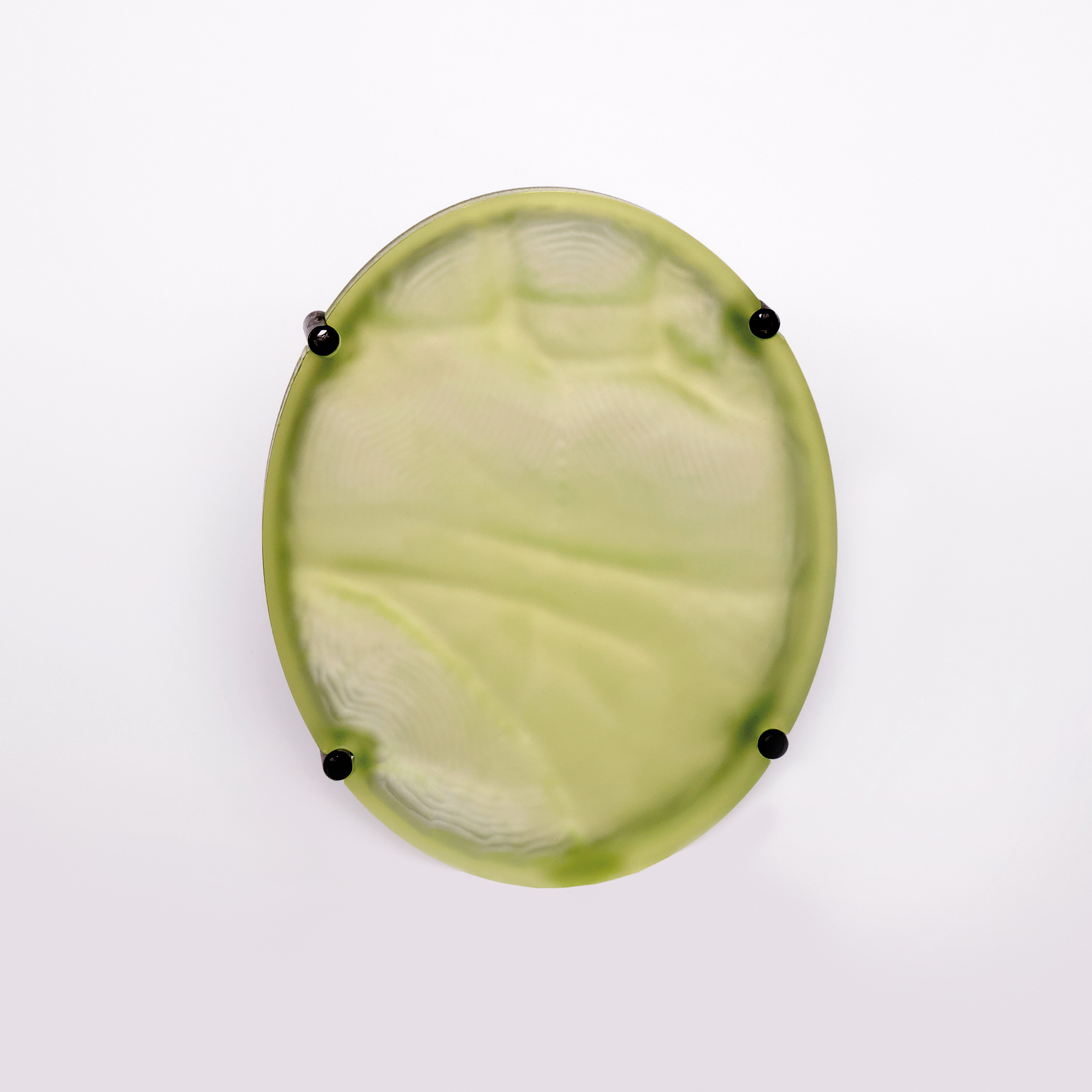 Peter Machata (Slovakia)
Portrait… brooch, plexiglass, silver, 32 g, 85 x 65 x 15 mm, 2021
AWARD OF THE GALLERY OF ART IN LEGNICA
HONOURABLE MENTION OF THE MYDAYBYDAY GALLERY