Amberif Design Award: Amber as a reward!
The Gallery of Art in Legnica, pl. Katedralny 1
4 May – 6 July, 2022 
Opening hours:
Tuesday - Sunday: 12.00 - 6.00 p.m.
The exhibition presents the works that qualified for the 26th edition of the International Amberif Design Award Jewellery Design Competition, held in 2022 under the title Amber as a Reward! The event was conceived by the International Amber and Jewellery Fair Amberif in Gdańsk, during which the award ceremony is also held. The aim of the competition is to promote creative thinking and innovative solutions in designing jewellery with amber. 202 designs by 160 artists from 32 countries were submitted for the Competition. The awarded and honoured artists come from Poland, Australia, Taiwan and Israel.
When artists create jewelry, they often use their skills to reward also themselves. Because the transformation of your material often results in pure joy: joy in making, their hands´ virtuosity, the skilled use of tools and sovereignty over their design decisions. The wearers also reward themselves, illustrate their lives with symbols and show their point of view when wearing the jewellery. The viewer is rewarded in the perception of beauty and spirit – and the opportunity to use jewelry as a point of contact for a conversation with the wearer.
In this triangular relationship, jewelry, and especially amber as a material, has played a major role for thousands of years. The material properties of Amber suit artists when making the pieces. The color spectrum of amber flatters the wearer and rewards them with a warm look. And Amber has always erwarte the viewer's courage to dare something.
Use Amber as a jewellery material in a rewarding creative way for this triangular relationship between making, wearing and viewing.
                                                                                                                                                                                                                                                                      Barbara Schmidt
                                                                                                                                                                                                                                                                      curator oft he contest
Grand Prize:
Emma Carrau Bueno, Italy – Amber Drops Pattern Necklace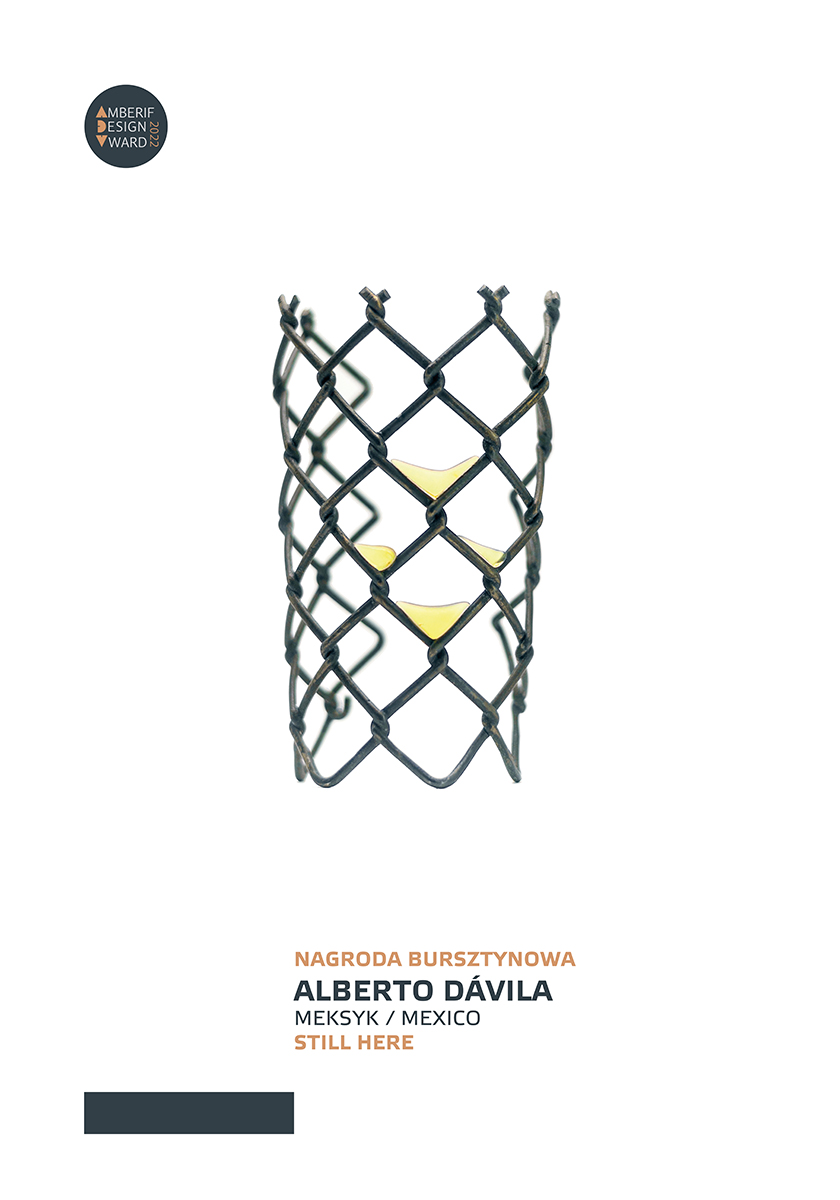 Amber Prize:
Alberto Dávila, Mexico – Still Here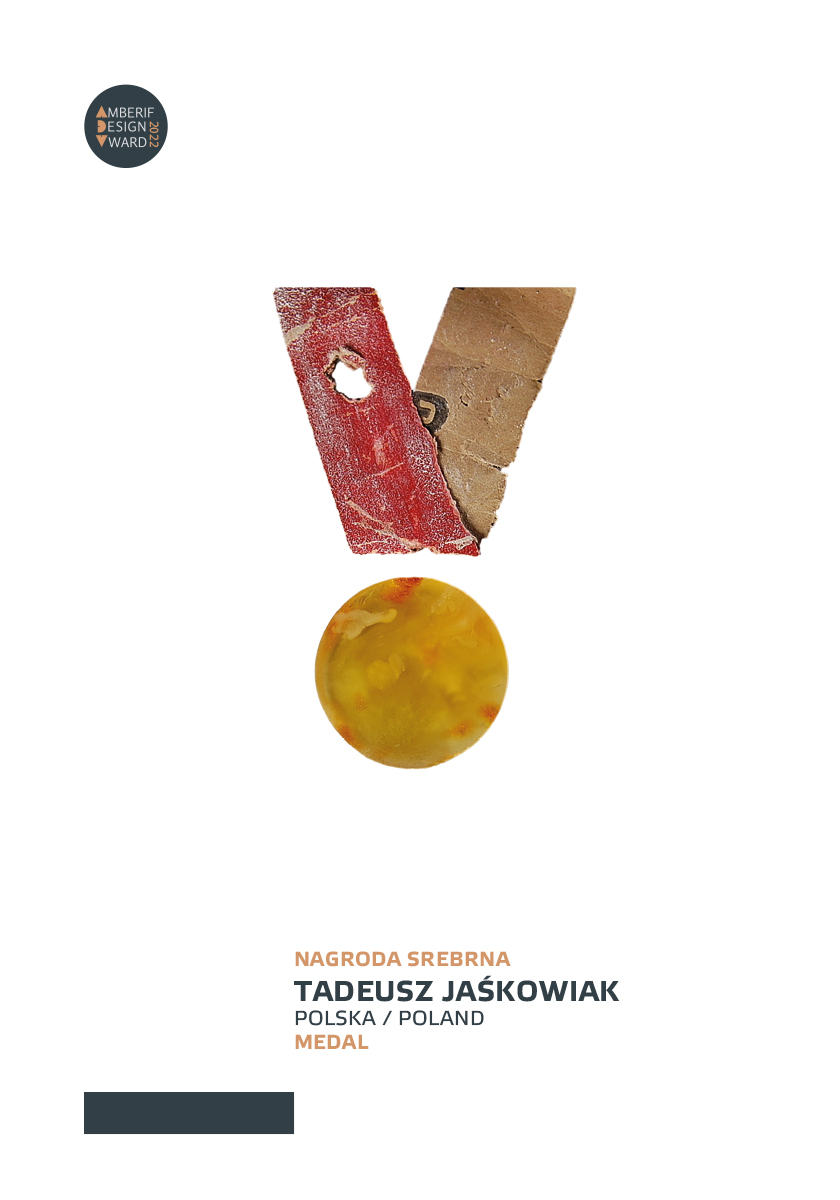 Silver Prize:
Tadeusz Jaśkowiak, Poland – Medal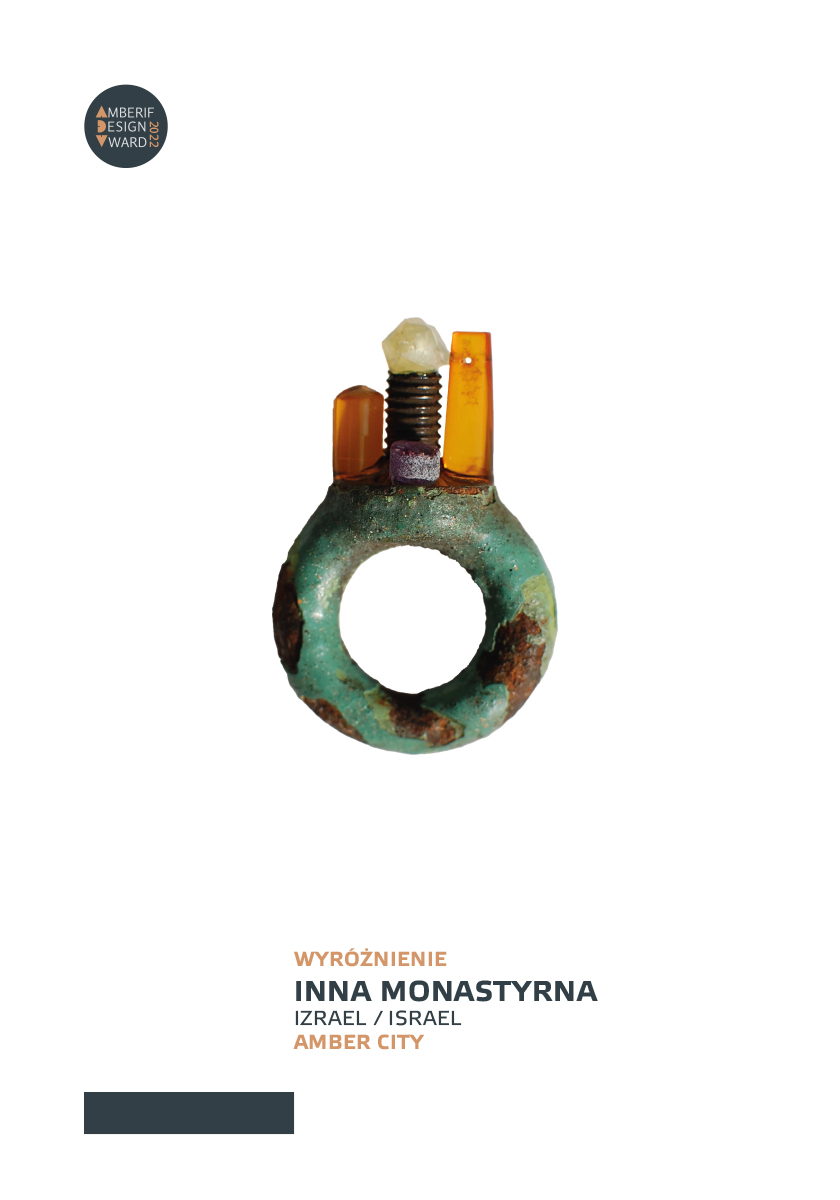 The Jury decided to award the following honorary mention:
Inna Monastyrna, Israel – Amber City