Holownia - Exhibition accompanying the 30th international jewellery competition "Touch"
Old Town Hall Modrzejewska Theatre
39 Main Square
4 May – 5 June, 2022
Opening hours:
Monday - Sunday: 8:00 a.m.- 20:00 p.m.
Holownia is an exhibition of works not selected for the International Jewellery Competition. Its name comes from the traditional and recognizable exhibition space – the hall of the Old City Hall.
International Jewellery Competition is the main event of Legnica Jewellery Festival SILVER, organized by the Gallery of Art since 1979. Being of a purely artistic nature, the Competition favours the idea, worth and sense of the artistic statement. Participants submit works characterized by an original creative idea, high artistic and technical level and referring to the competition's theme.
The theme of the 30th edition of the Competition is TOUCH, a sense inseparably associated with the jewellery, carrying a special charge of intimacy and safety, but also – in times of a global pandemic and escalation of military conflicts – fear and danger.
From 426 works submitted by 240 artists from 30 countries, the jury selected works by 51 artists from 13 countries for the main exhibition. By visiting both exhibitions – the works qualified for the 30th International Jewellery Competition TOUCH and the Holownia exhibition – you can compare the jury's choices with your own views, opinions and assessments.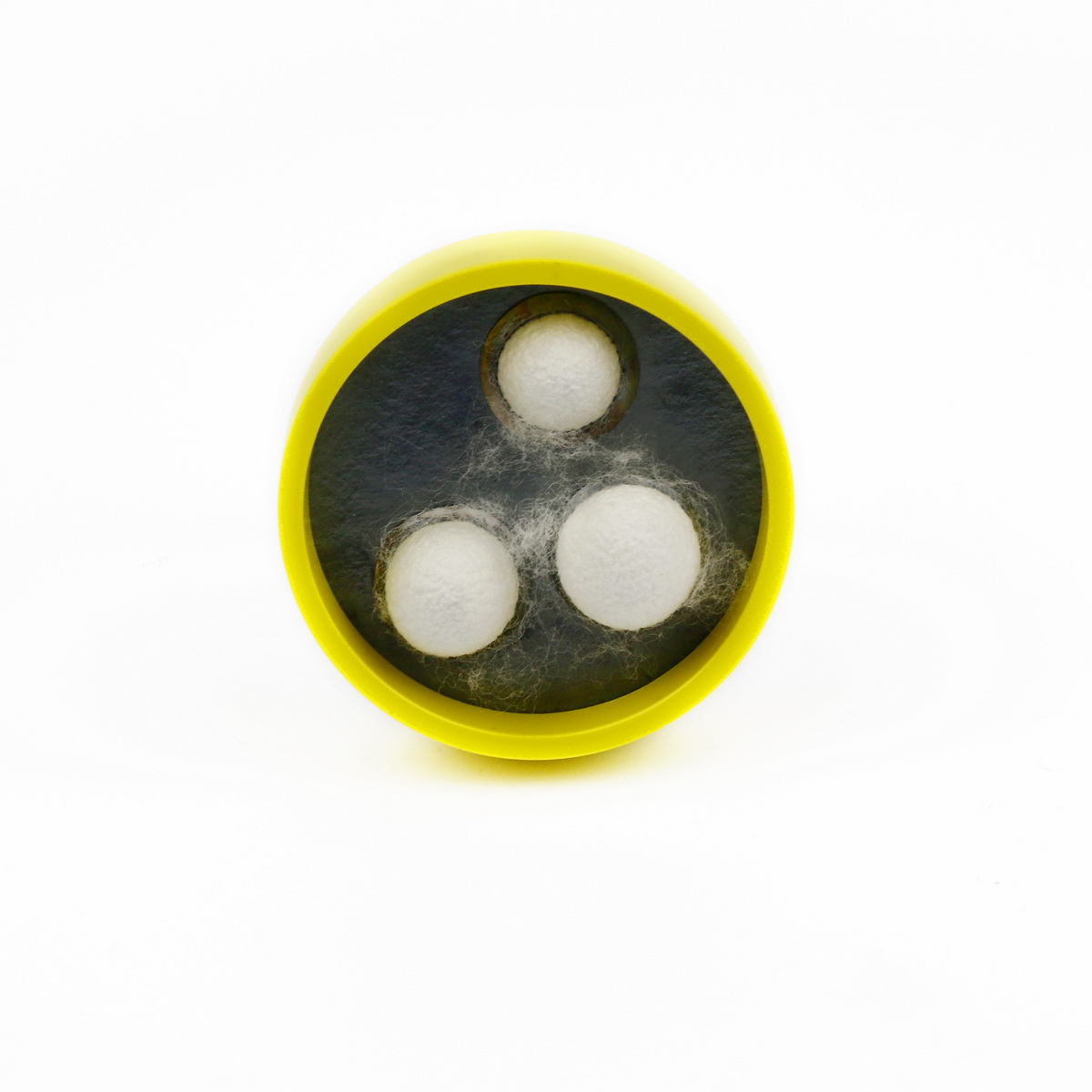 Oliver Schwalm – Germany
Physical touch brooch, silver, plastic, silkworm cocoon, 41 g, 75 mm, 2022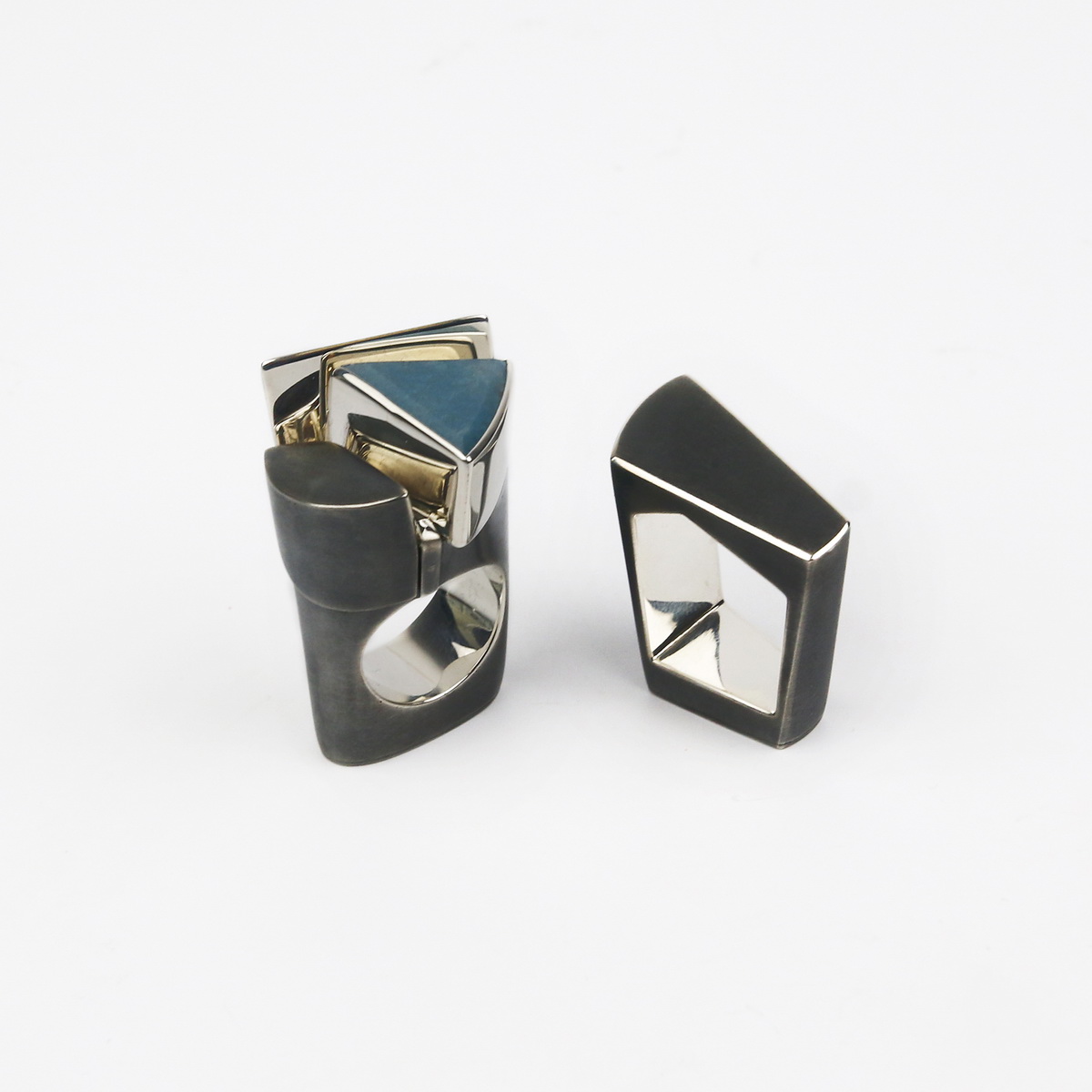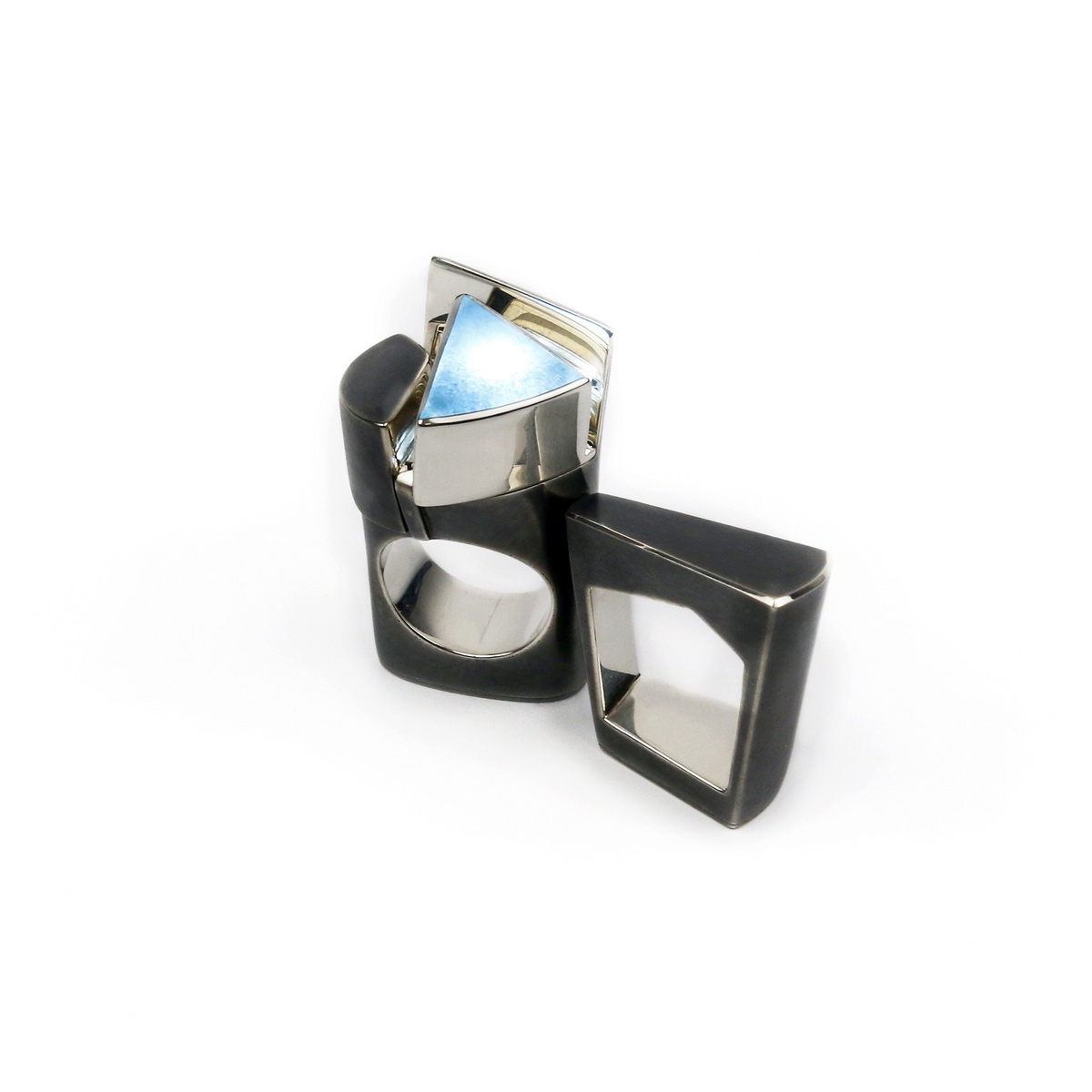 Tomas Miskovic – Slovakia/Austria
Get Closer! rings, silver 925, blue quartz, electric components, 34,53 g, 16 g, 43 x 25 x 26 mm, 30 x 28 x 14 mm, 2022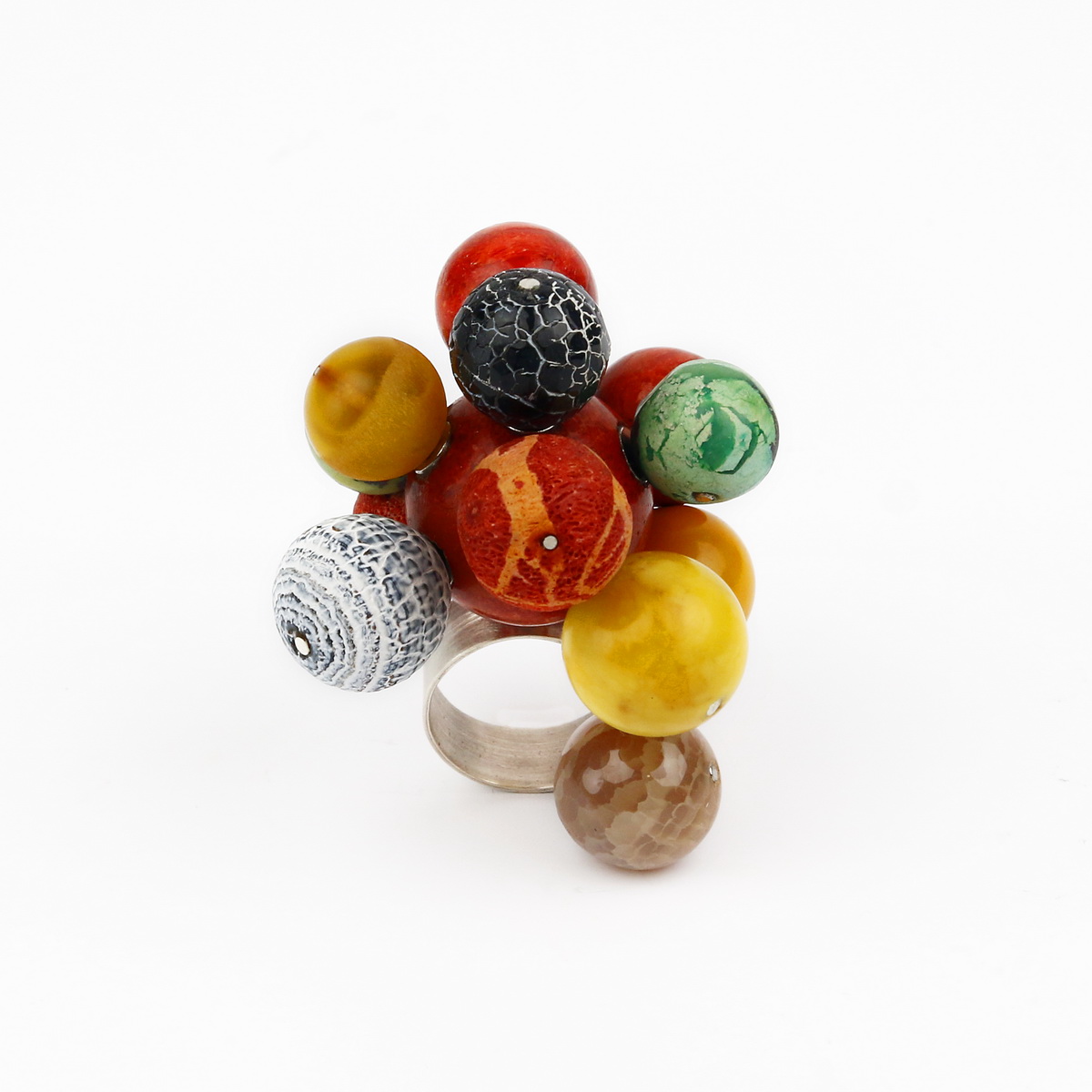 Agnieszka Łukasiak-Kłosek –Poland
Touch & change, silver, magnet, coral, amber, turquoise, agate, 74,15 g, 63 x 52 x 52 mm, 2022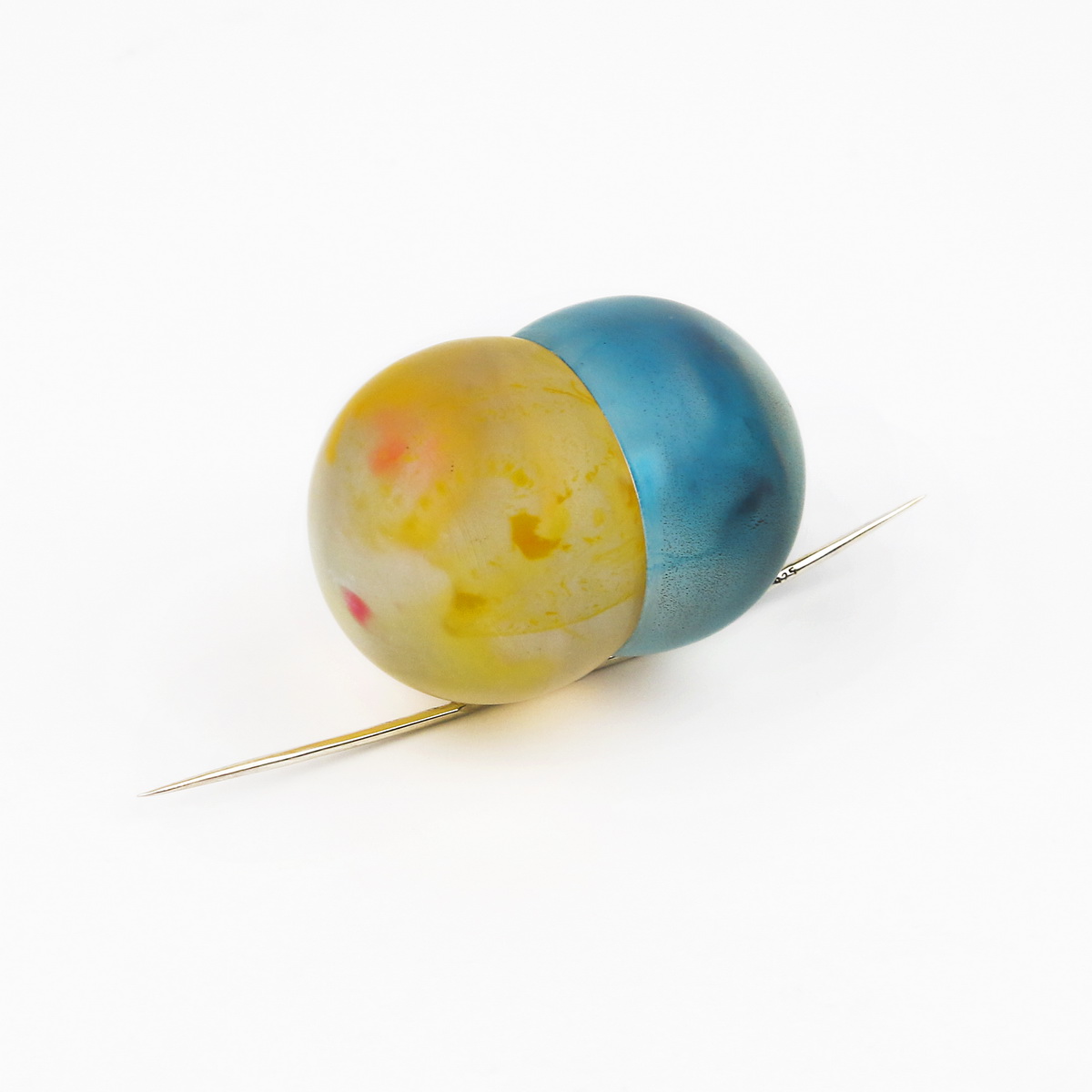 Xihan Zhai – China
Can fog be sharp? silver, bio resin, 32 g, 80 x30 x 25 mm, 2022