Debuts: Angelika Kwiatkowska
Silver Gallery under the Quail's Basket
38 Main Square
4 May – 5 June, 2022
The exhibition is presented as part of the Debuts exhibition cycle and constitutes a prize awarded by the Gallery of Art in Legnica in the Władysław Strzemiński Competition - PROJECT addressed to final-year students and organised by the Academy of Fine Arts in Łódź since 1983. The exhibition is also a summary of five years of studies of the artist, who will defend her master's degree this year. The aim of the Debuts series is to enable young artists to appear on the artistic scene and to gain their first experiences in presenting their work.
The exhibition presents 8 collections by the artist: My story, Family, Asymmetry, Claw, Mirrors, Happiness pills, Migrations, Aristocracy.
Angelika Kwiatkowska - a graduate of the High School of Fine Arts in Katowice, specializing in jewellery and a bachelor's degree at the Wladyslaw Strzeminski Academy of Fine Arts in Lodz (diploma in the Studio of Jewellery Design under the direction of Sergiusz Kuchczynski, PhD), currently doing the final year of her MA studies at the Academy.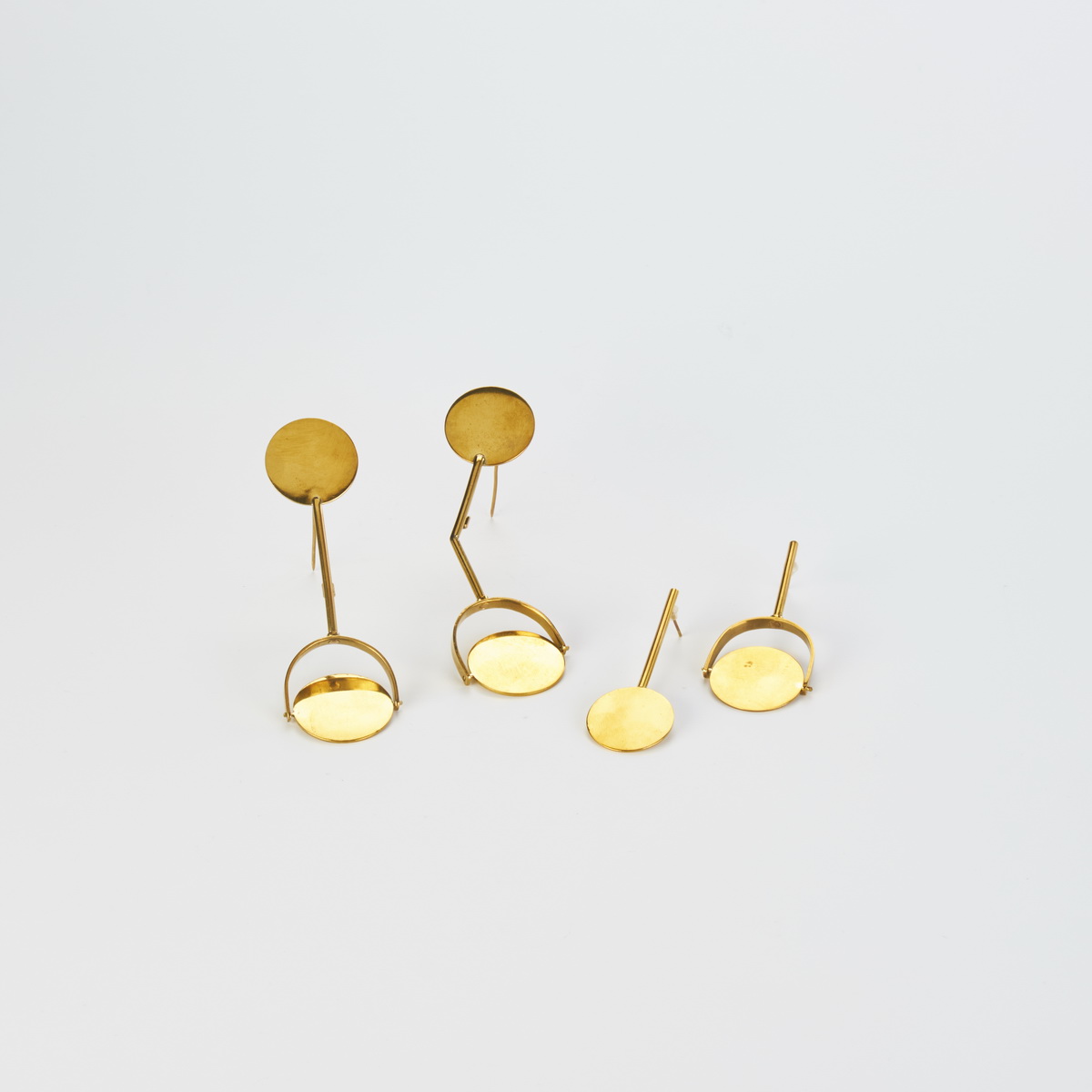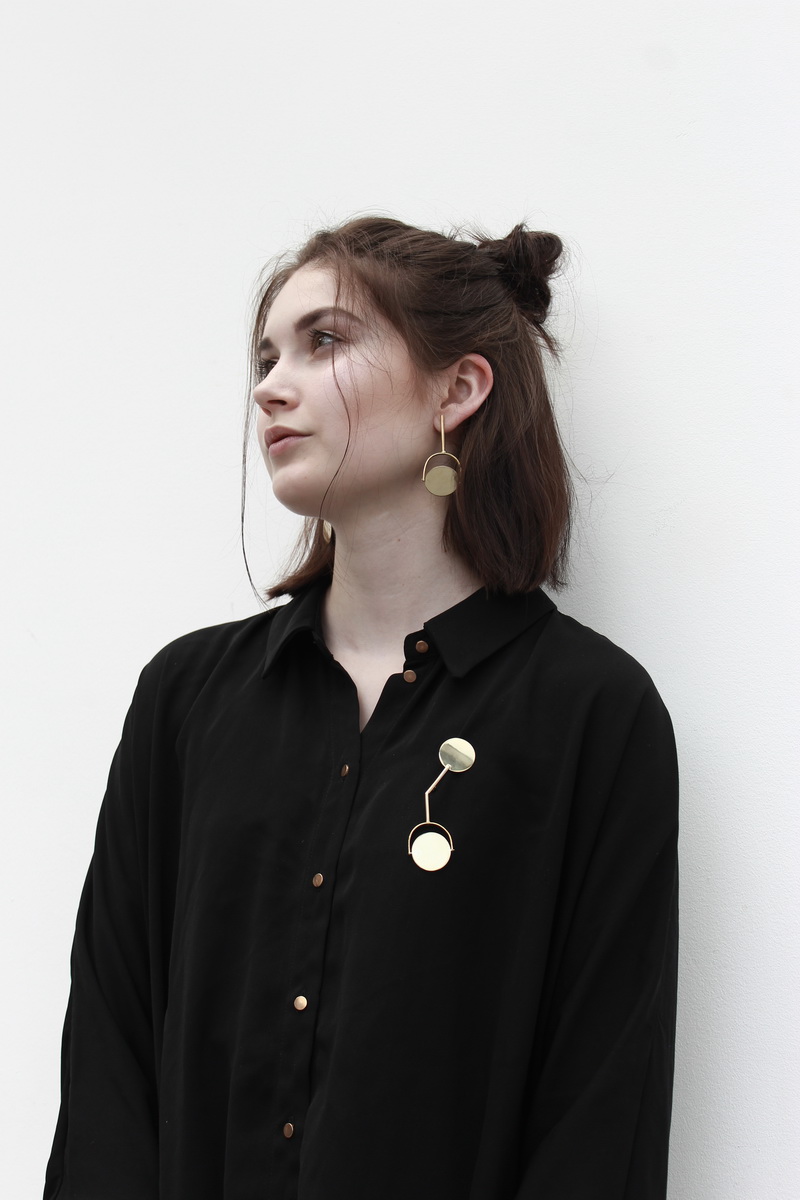 Mirrors earrings, brooches, brass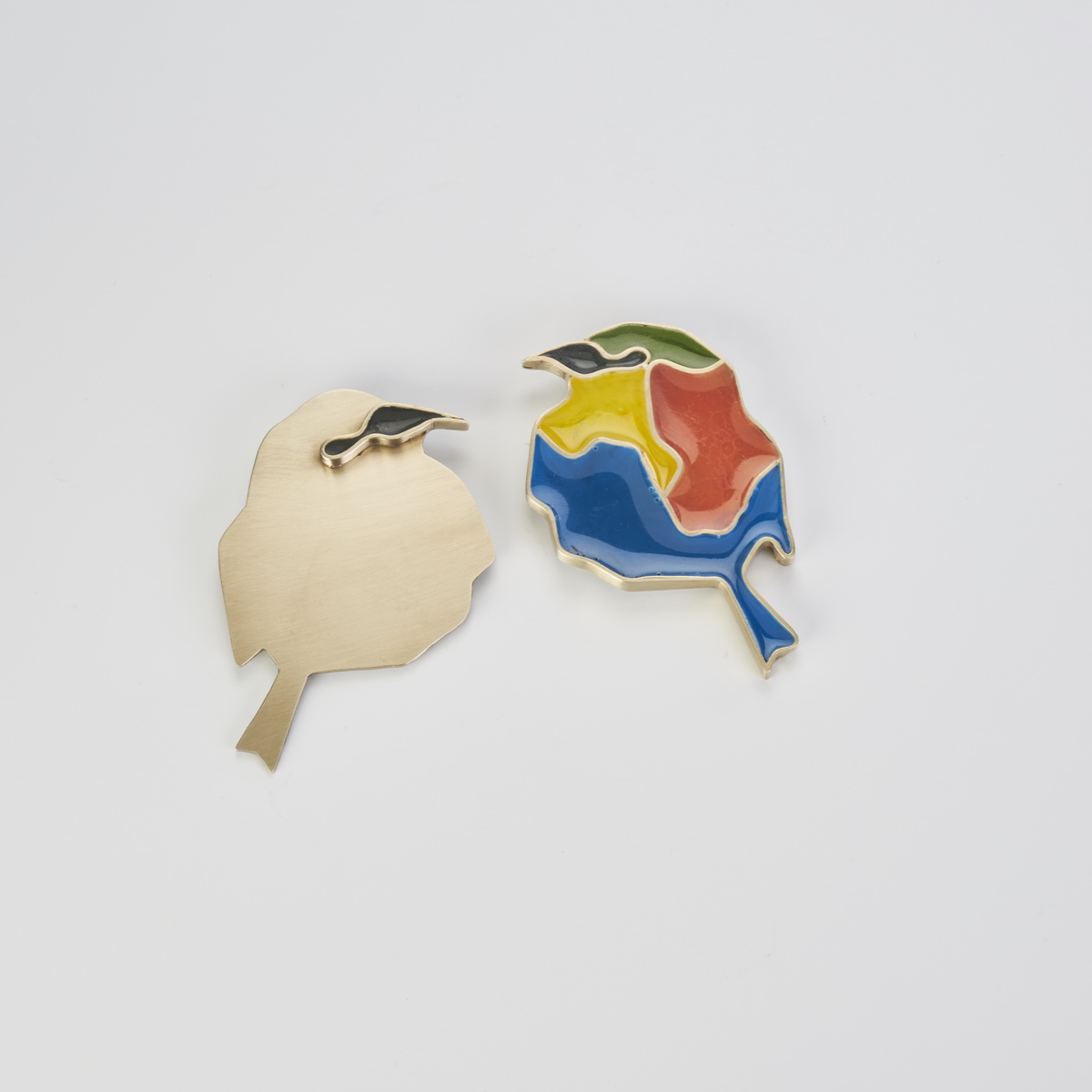 Asymmetry brooches, alpaca, oil-coloured resin, approx. 7 cm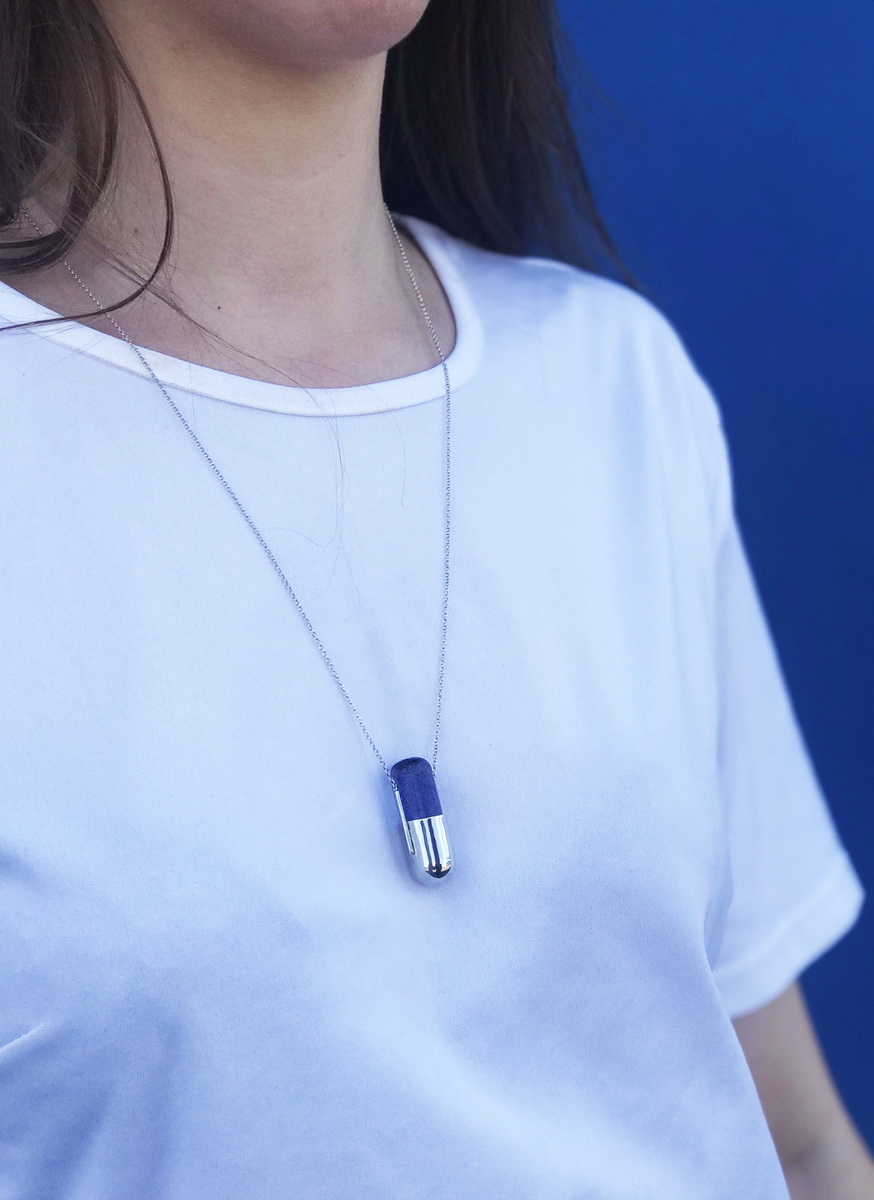 Happiness pills necklace, silver, resin, 3 x 2 cm