About the Artists: Alberto Dávila
Qubus Hotel Legnica
2 Skarbowa St.
4 May – 6 July, 2022
Alberto Dávila (born in Mexico in 1987) studied Industrial Design at the National Autonomous University of Mexico. In 2009 he entered the CIDI  jewelry workshop, where he perceived jewellery as a specific branch of design in which he could develop his professional career. A year later, in Zacatecas, Mexico, the Gray Area symposium was organized by Otro Diseño Foundation. It is there that he is exposed to another totally different branch of jewellery in which he could not only apply his technical knowledge from design, but also integrate personal notions in his pieces.
In 2010 he participates as a founding member of Colectivo Sin Titulo with whom he develops different participatory projects with the intention of nurture the discipline in Mexico, while discussing interests and personal questions that he would later explore in his work; such as the link between the jewel and the body, the intrinsic relationship between the body and its context, and the communicative power of jewels as a concrete object, and as cultural, symbolic object.
During the last twelve years he has developed his professional career as a fine jewellery designer for different clients and brands; by parallel, he works on his contemporary pieces; pieces  that have been  exhibited in national and international collective shows.
In 2015 he received the FONCA "Young Creators" scholarship. In 2019 he received the 1st Prize in the Amberif Design Award (organised by Miedzynarodowe Targi Gdanskie), and the Amber Prize in the 2022 edition.
The exhibition was organised in frame of the Legnica Jewellery Festival SILVER by the Gallery of Art in Legnica.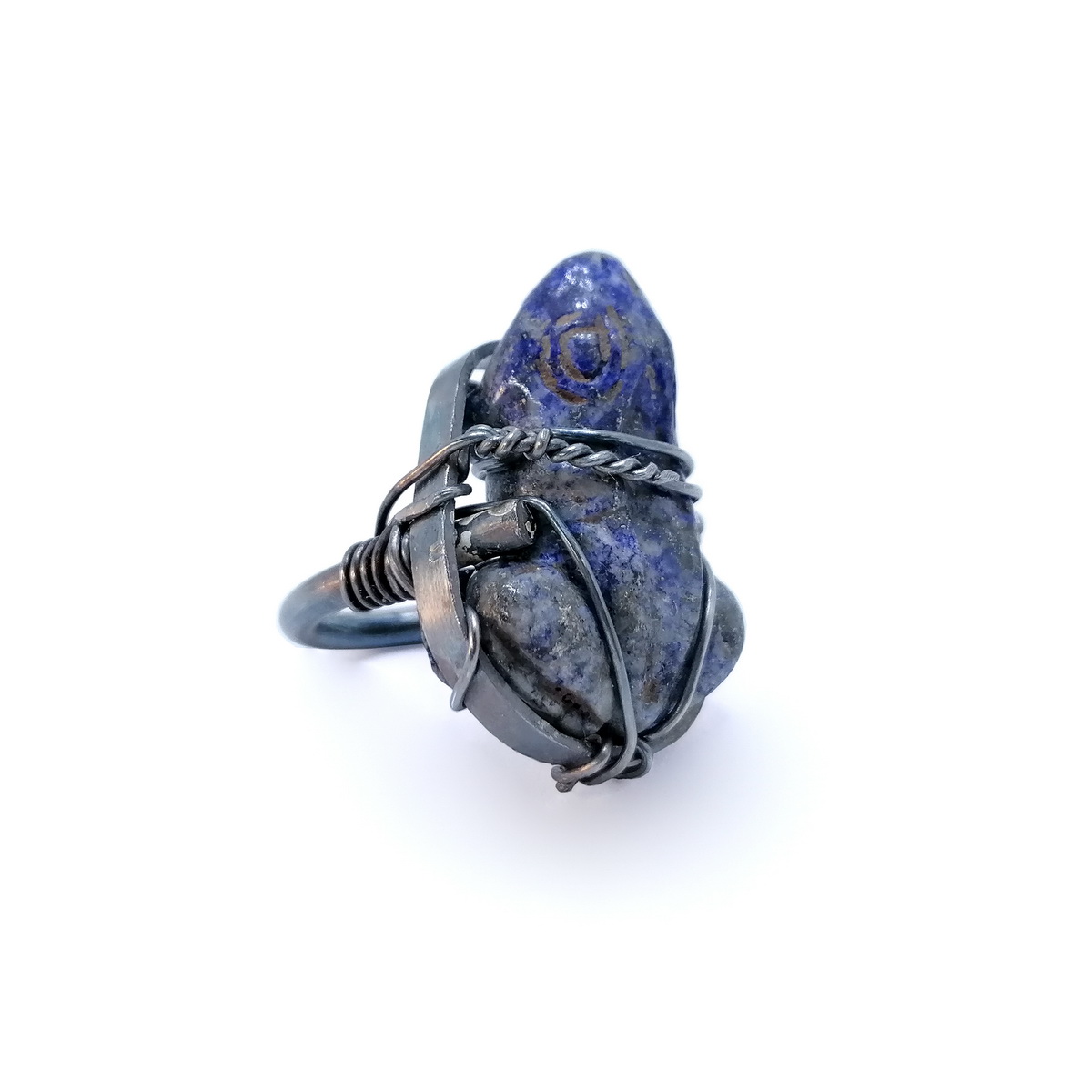 Ring, silver, frog amulet (lapis lazuli), 2021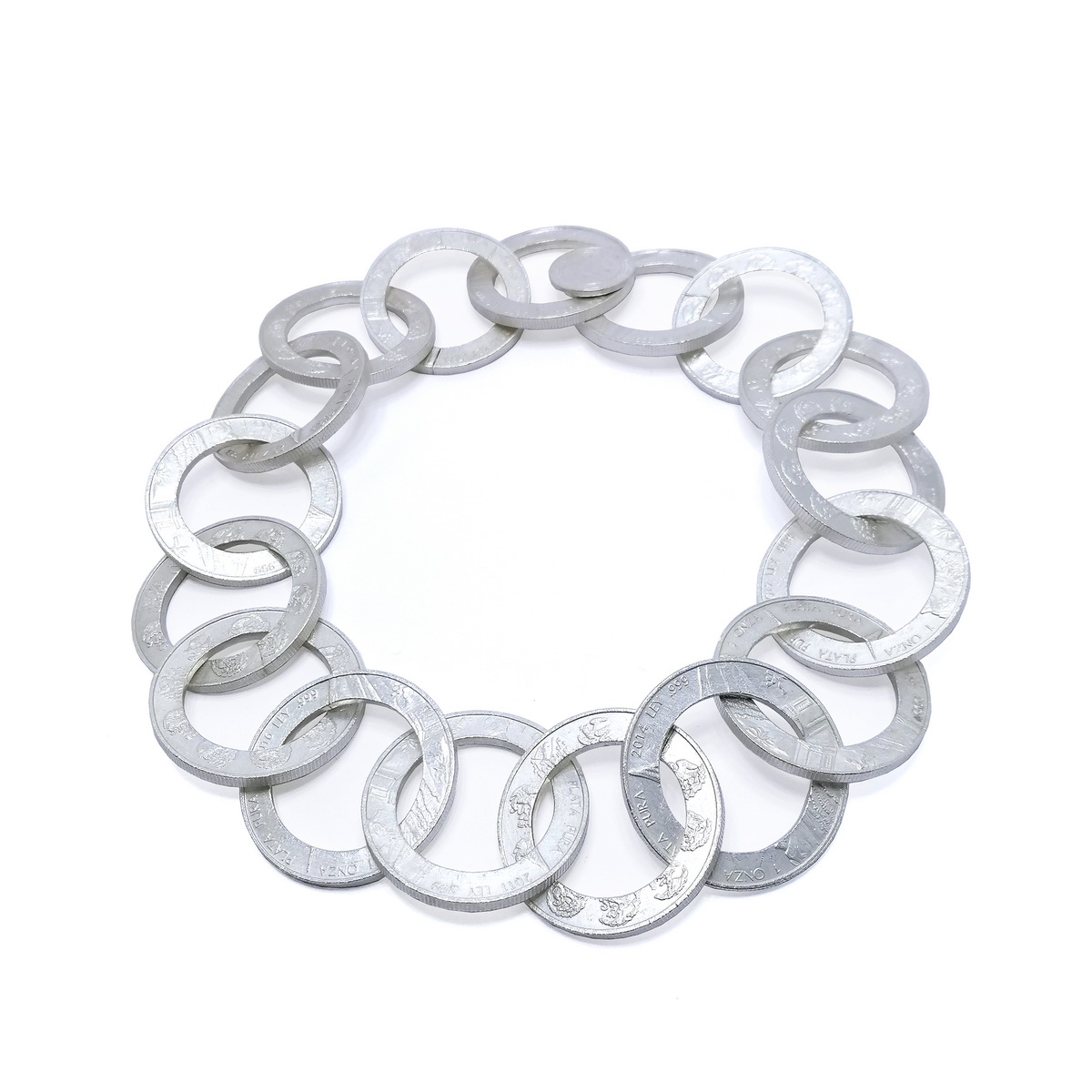 The missing silver is what matters necklace, mexican silver coins, 2019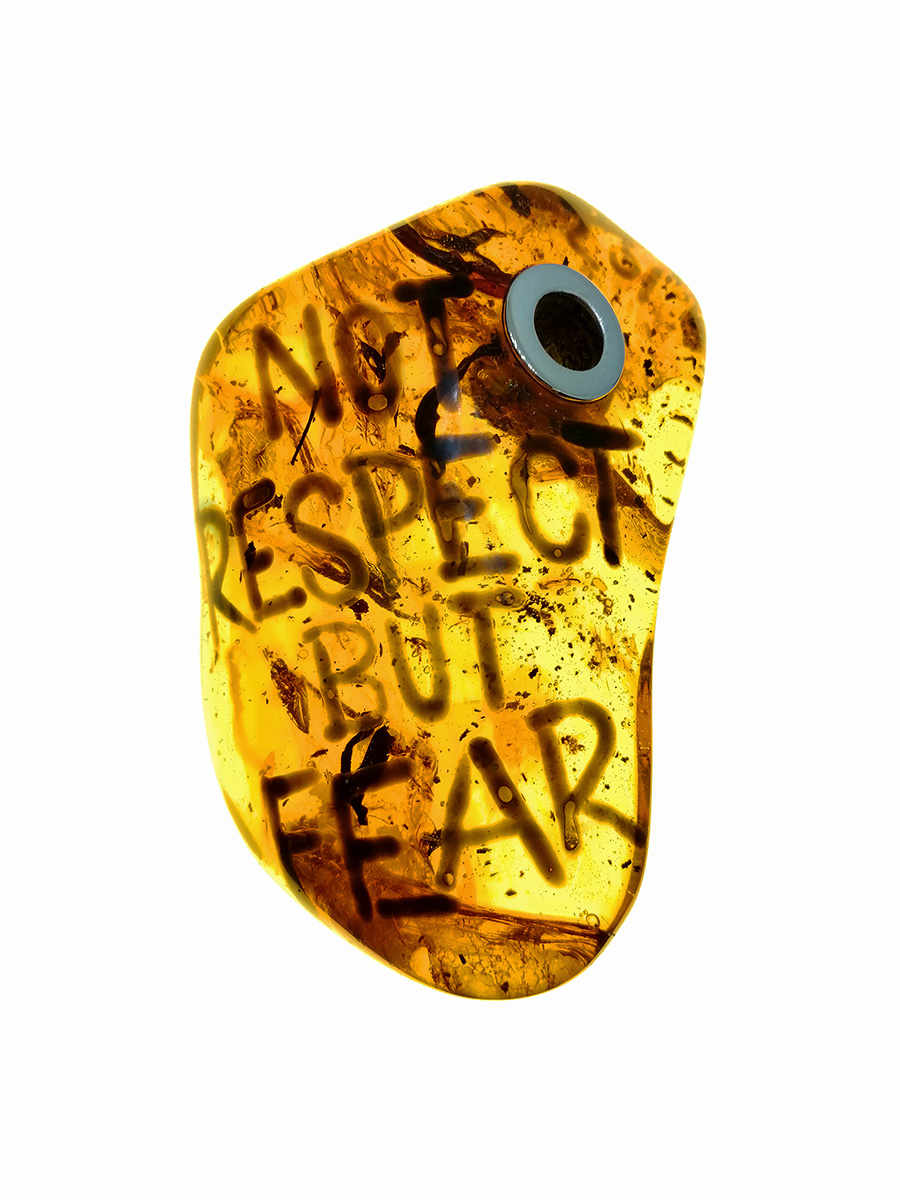 Not respect but fear pendant, amber, photosensitive black resin (3D printing), 2017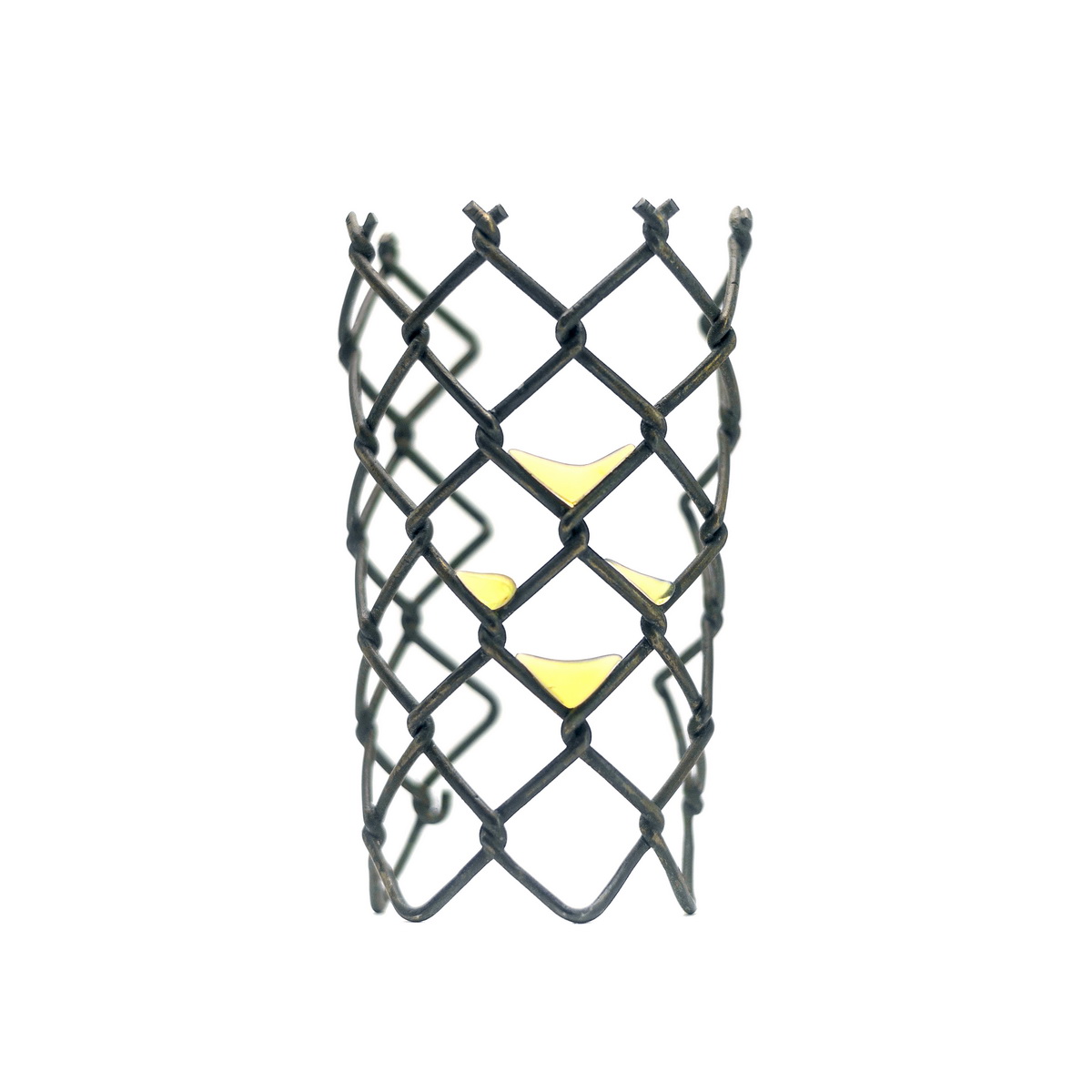 Still here bracelet, silver, amber, 2022