Silver meetings 2.0. Works from The International Collection of Contemporary Jewellery
Ring Gallery, 12-14 Main Square
4 May – 5 June, 2022
Opening hours:
Tuesday - Sunday: 12:00 - 6:00 p.m.
Silver meetings 2.0 is a broad presentation of works by Polish and foreign artists, awarded and distinguished during International Jewellery Competitions (the main event of Legnica SILVER Festival). The objects were created in 2000-2021 and come from the International Collection of Contemporary Jewellery Art of the Gallery of Art in Legnica. Another extensive exhibition of artistic jewellery from the collection, which at the same time upholds the over 40-year tradition of Legnica SILVER Festival, has been enriched with the latest works from last year's 29th IJC Still Human?, the purchase of which was financed by the KGHM Polska Miedź Foundation in 2021.
The need to collect the most interesting works presented and awarded in the Festival's successive editions arose in the course of the event's development. Occasionally, the collection is supplemented by objects presented at accompanying exhibitions, among which are unique works of worldwide renown. The initiative to create a permanent jewellery collection was born at the Gallery of Art in 2004. A significant part of the collection was acquired in 2013-16 thanks to funding from the Ministry of Culture and National Heritage. Currently, the Collection comprises over half a thousand works, making it one of the largest international collections of contemporary designer jewellery in Europe. It consists of objects - works of recent art - in the vast majority created in the 21st century (but also exhibits from earlier periods - 1980s and 1990s).
The International Collection of Contemporary Jewellery Art includes examples of creative activity in the field of jewellery by leading goldsmiths, artists and designers from different parts of the world, sometimes presenting extreme interpretations of a given theme, conditioned by the social and cultural background in which a given artist developed their sensitivity and worldview.
It presents sometimes extreme interpretations of a given theme, conditioned by the social and cultural background on which a given artist had to shape his sensitivity and outlook.
It bears witness to the wealth of contexts, techniques, materials and ways of thinking about jewellery - from speculation on the traditional understanding of a piece of jewellery, through a means of conveying content, used to manifest the artist's views, to a work of conceptual art in which the physical object loses its significance in favour of the idea. The Legnica collection is an image and documentation of the possibilities of using jewellery to convey an artistic message. Its purely decorative aspect recedes into the background, while it acquires the status of an independent work of contemporary art.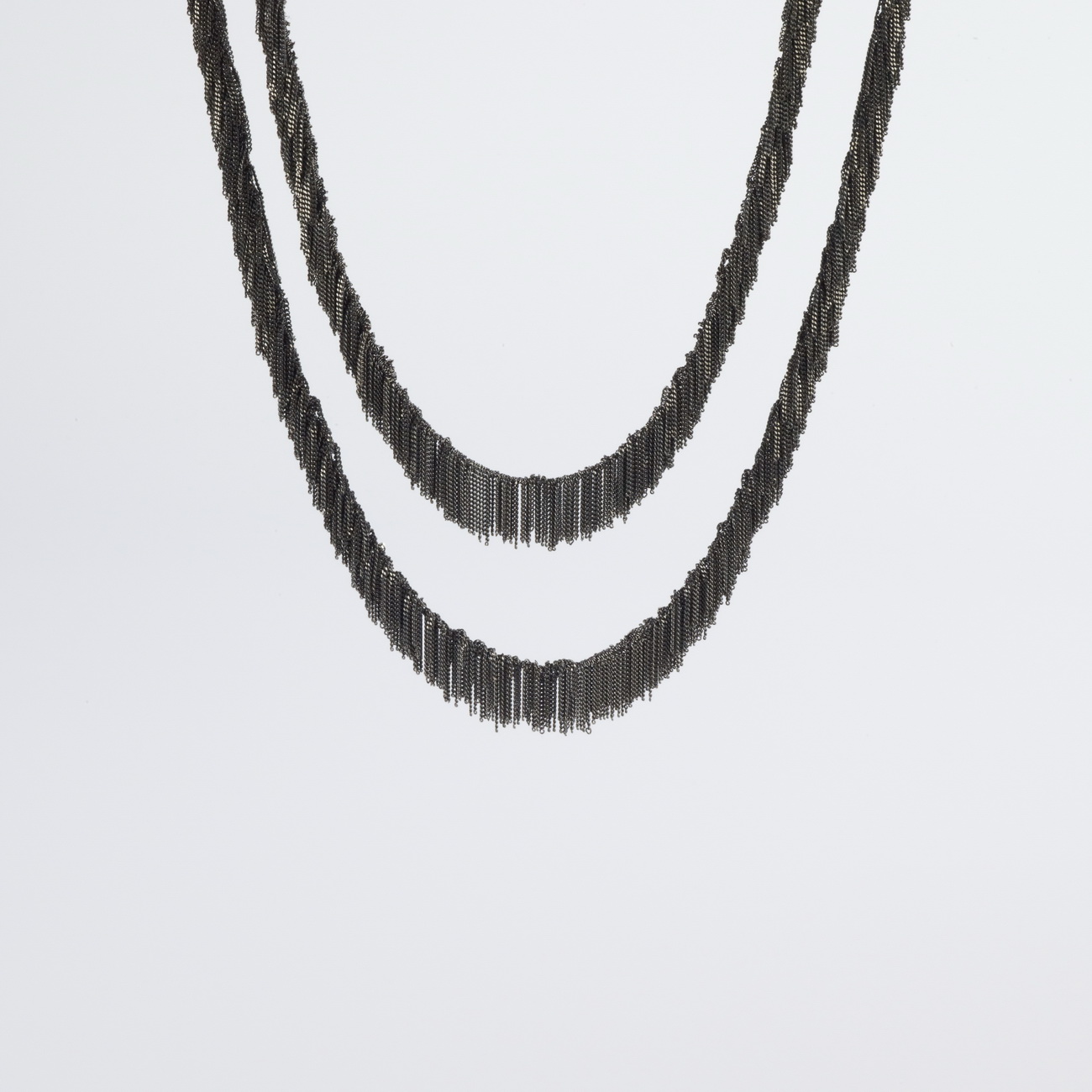 Claudia Milić - Germany
Siara Nigra chain, oxidized silver, wire, 112 g, 1.5 x 50 cm, 2011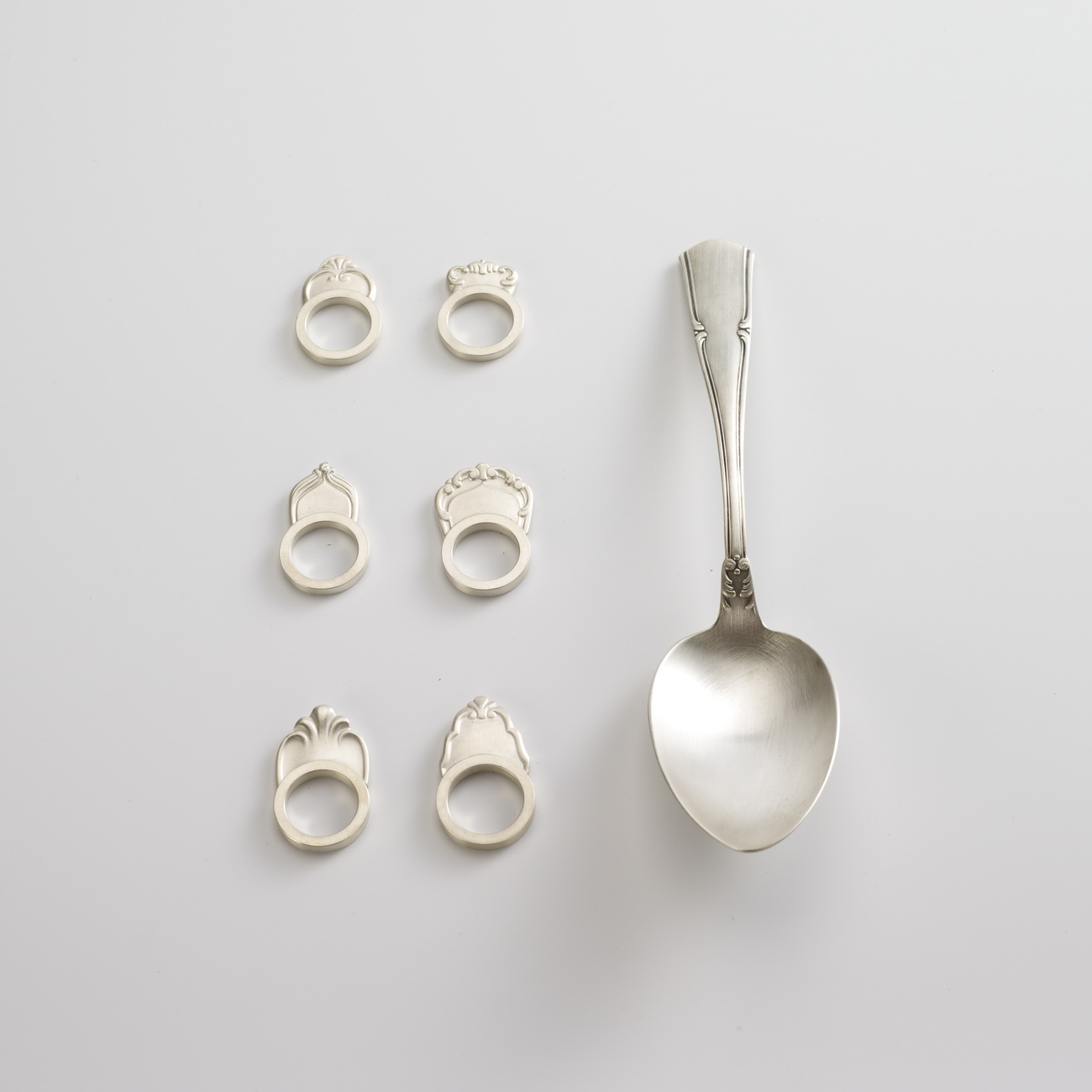 Heike Walk – Germany
Spoony, ring-collection, 6  rings + 1 spoon, silver 925, traditional technique, 25 x 40 mm, 2011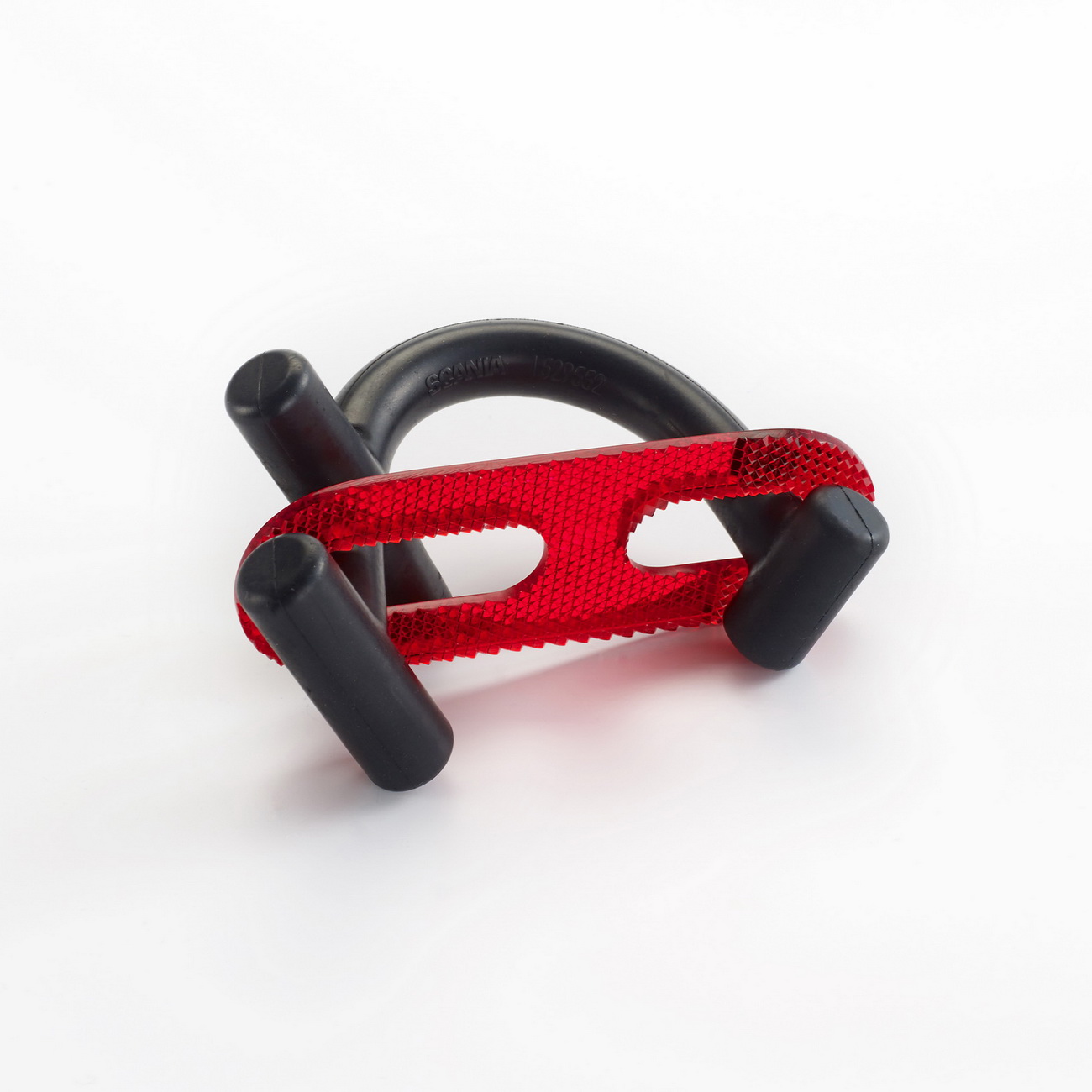 Tove  Knuts – Sweden
RV 66 FG 35 bracelet, rubber, plastic, 50 g, 110 x 80 x 60 mm, 2016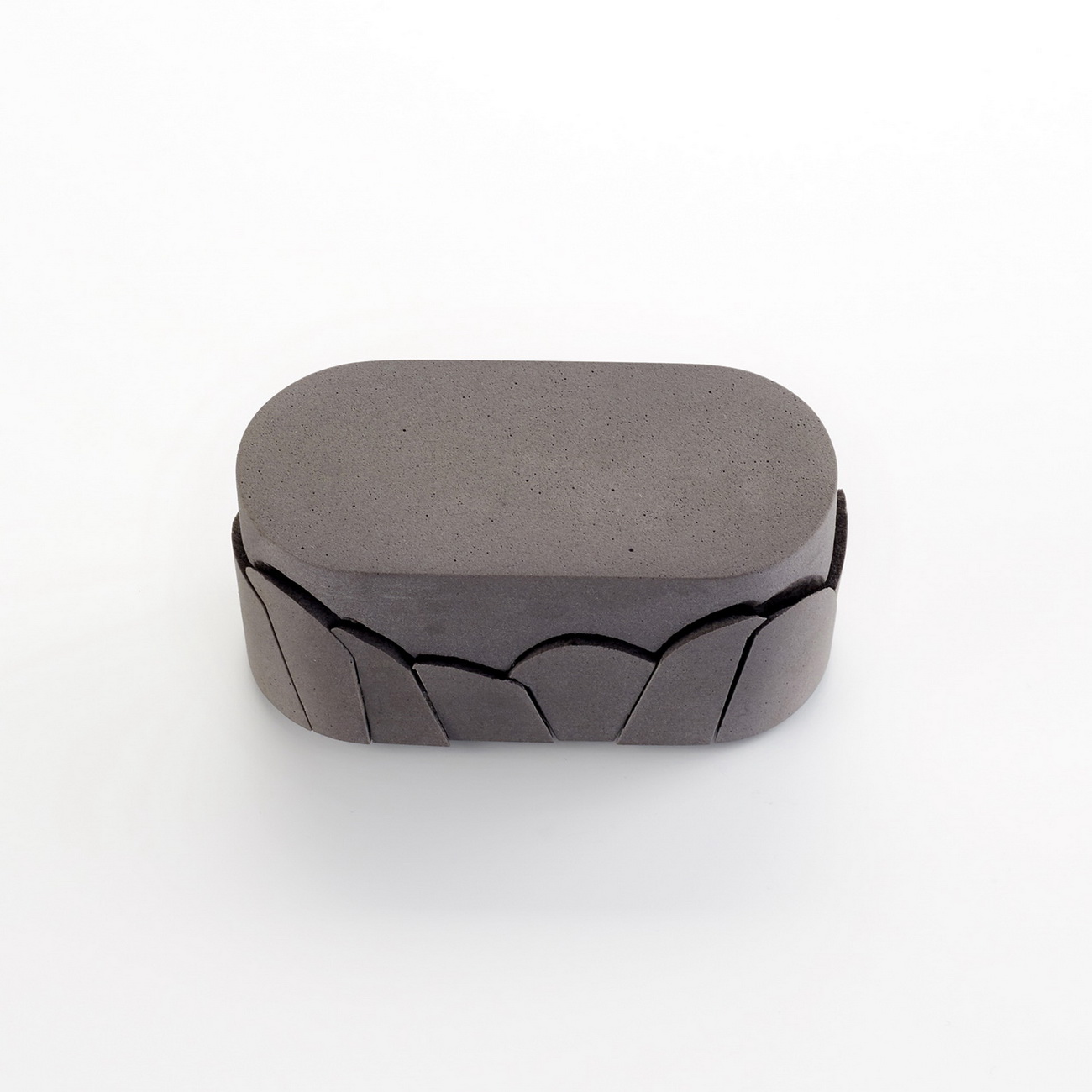 Alain  Roggeman – Belgium
Babel Tower ring, silver, Briar Wood, isolation foam, 29.1 g, 110 mm, 2016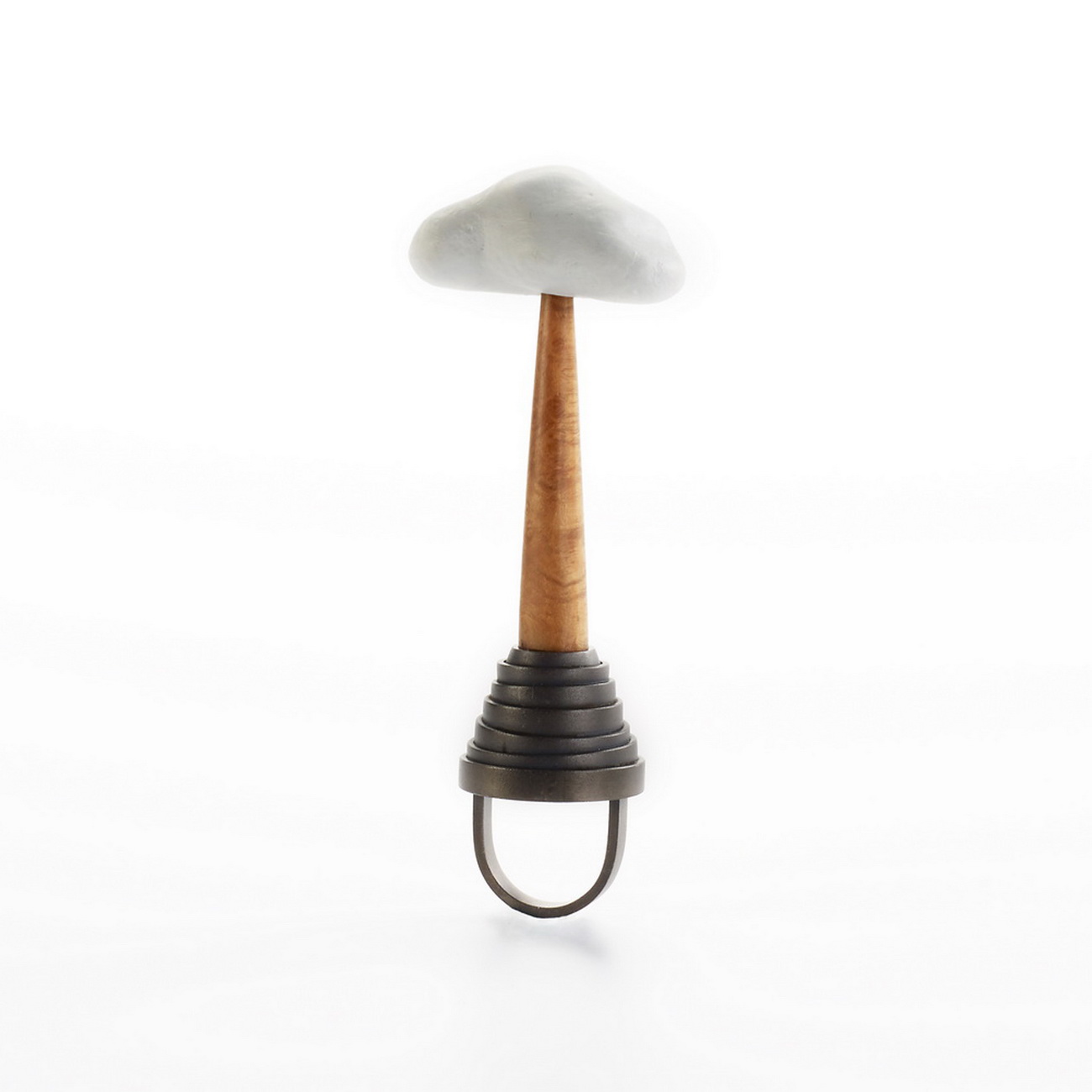 Patricia  Domingues – Portugal
Brooch necuron, steel, 20 g, 105 x 50 x 45 mm, 2016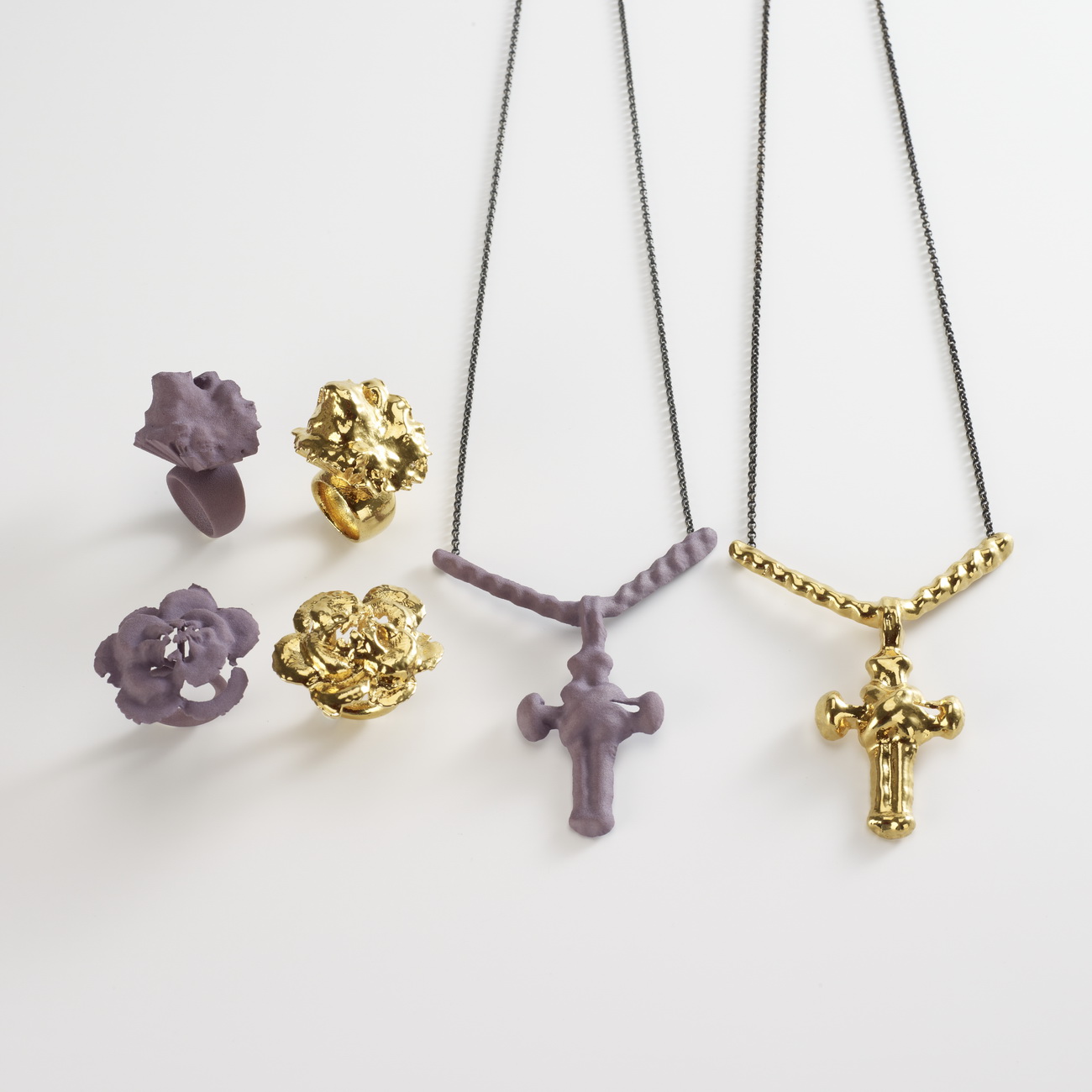 Daniel Michel – Germany
Window Shopping, Ring Lion "Danke Horhemann", photogrammetry, 3D print in polyamid, goldplated, 50 x 35 x 30 mm, 2012