Association of Goldsmiths: Look at...
Copper Museum, 3 Partyzantów St.
22 April - 12 June, 2022
Opening hours:
Wednesday - Friday: 10:00 a.m. - 5:00 p.m.
Saturday - Sunday: 11:00 a.m. - 5:00 p.m.
The exhibition "Look at..." presents the works of artists from the Association of Polish Goldsmiths. Part of the exhibition is dedicated to members of the Association who passed away in recent years.
PARTICIPANTS OF THE EXHIBITION:
Andrzej Bandkowski, Andrzej Bielak, Agata Bieńkowska, Marcin Bogusław,  Wojciech Jerzy Bryłka, Jacek Byczewski, Dorota Cenecka, Małgorzata Chruściel-Waniek, Agnieszka Działo-Jabłońska, Jolanta Gazda,  Krzysztof Gińko, Dorota Gulbierz,  Elżbieta Held,  Hanna Ind,  Andrzej Jacyszyn, Joanna i Tadeusz Jaworscy, Paweł Kaczyński, Małgorzata Kalińska, Anna Kamińska, Barbara Kańska-Bielak, Tomasz Kargul, Joanna Kilianowicz-Bosek, Roman Kowalkowski, Zofia i Witold Kozubscy, Kamil Krzesimowski i Ryszarda Paralusz-Krzesimowska, Jolanta Kupniewska, Andrzej Kupniewski,  Jan Lekszycki, Waleria Ługowska, Cezary Łutowicz, Weronika Majewska, Dorota Michalska, Zbigniew Michałowski, Joanna Mirecka-Szuleta, Marek Nowaczyk, Małgorzata Pabel, Andrzej Pacak, Mariusz Pajączkowski, Elżbieta i Marek Pawłowscy, Małgorzata Podleśna-Zdunek, Jan Pomianowski, Błażej Prokopiuk, Kamilla Rohn, Marta Rudnicka,  Wojciech Rygało, Andrzej Sadczuk, Jacek Skrzyński, Magdalena i Tomasz Stajszczak, Tomasz Stangrecki, Kinga Sulej, Andrzej Szadkowski, Radek Szwed, Iwona Tamborska, Sława Tchórzewska, Beata Tkaczyk, Marcin Tymiński, Urszula Wasilewska, Barbara Wierzbanowska, Ewa Wiśniewska, Anna Wojdan, Maja Woźniak, Radosław Wójcik, Alicja i Jan Wyganowscy, Dariusz Zarański, Katarzyna Zięba, Tadeusz Ziętara, Tomasz Żyłka.
In the part of the exhibition dedicated to the members of the Association who have died in recent years, we present works of: Jacek Baron, Danka Czapnik, Mieczysław Gryza, Marek Huculak, Tadeusz Jaworski, Stanisław Kędzierski and Jacek Szczepański.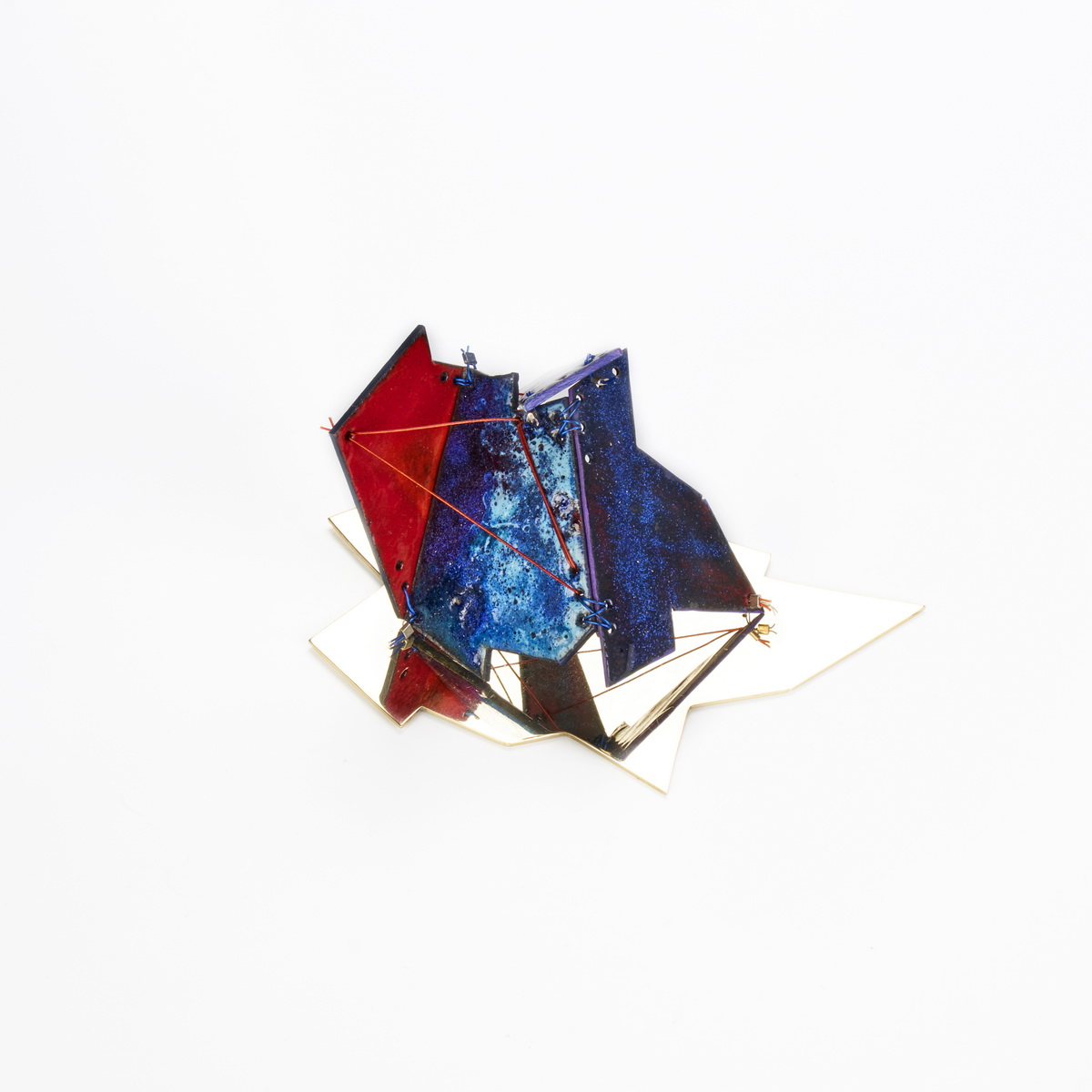 Marta Rudnicka
Object, coloured linocut, enamel, print, object elements, 2016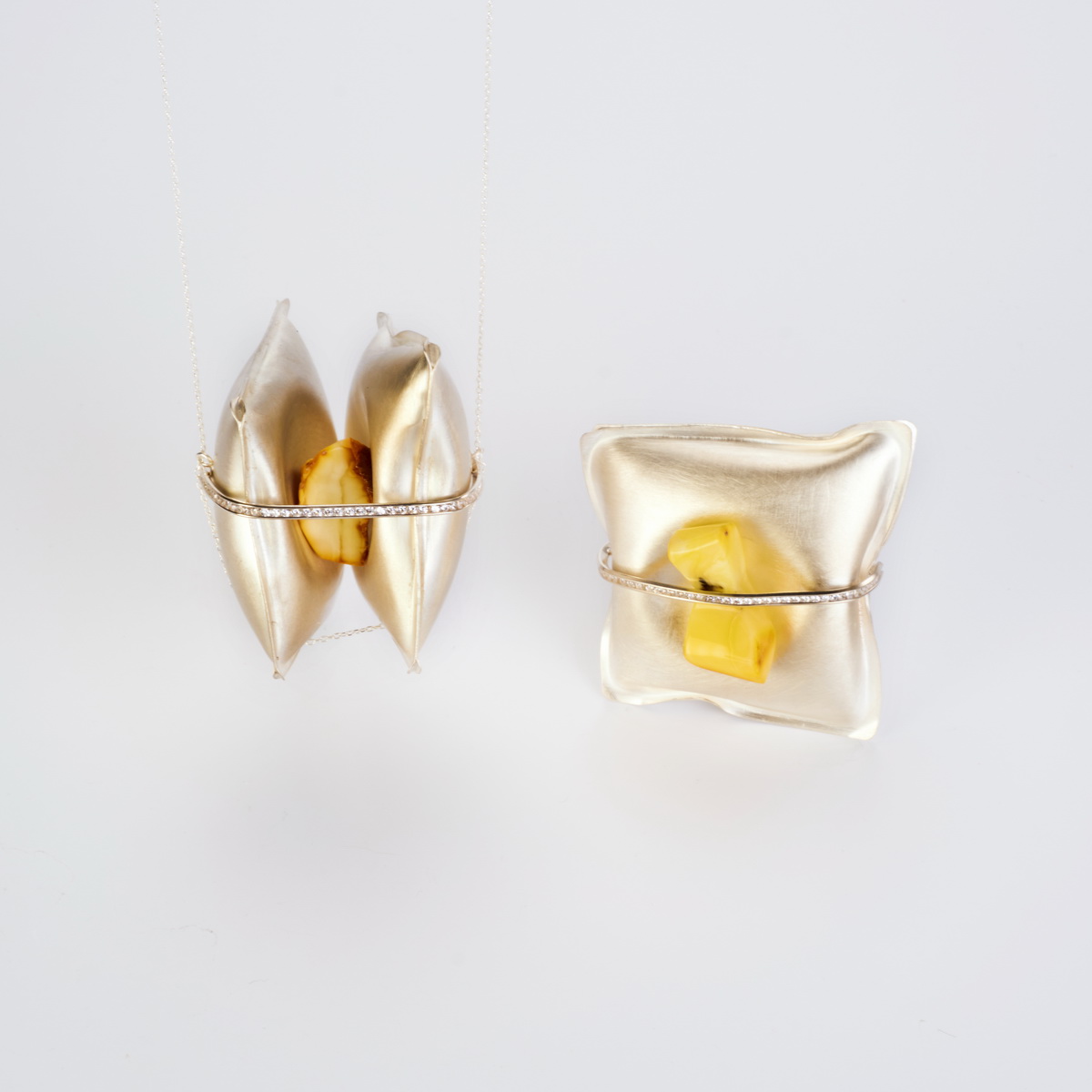 Marcin Bogusław
SafeN pendant, amber, silver, zircons, 2022
SafeB brooch, amber, silver, zircons, 2022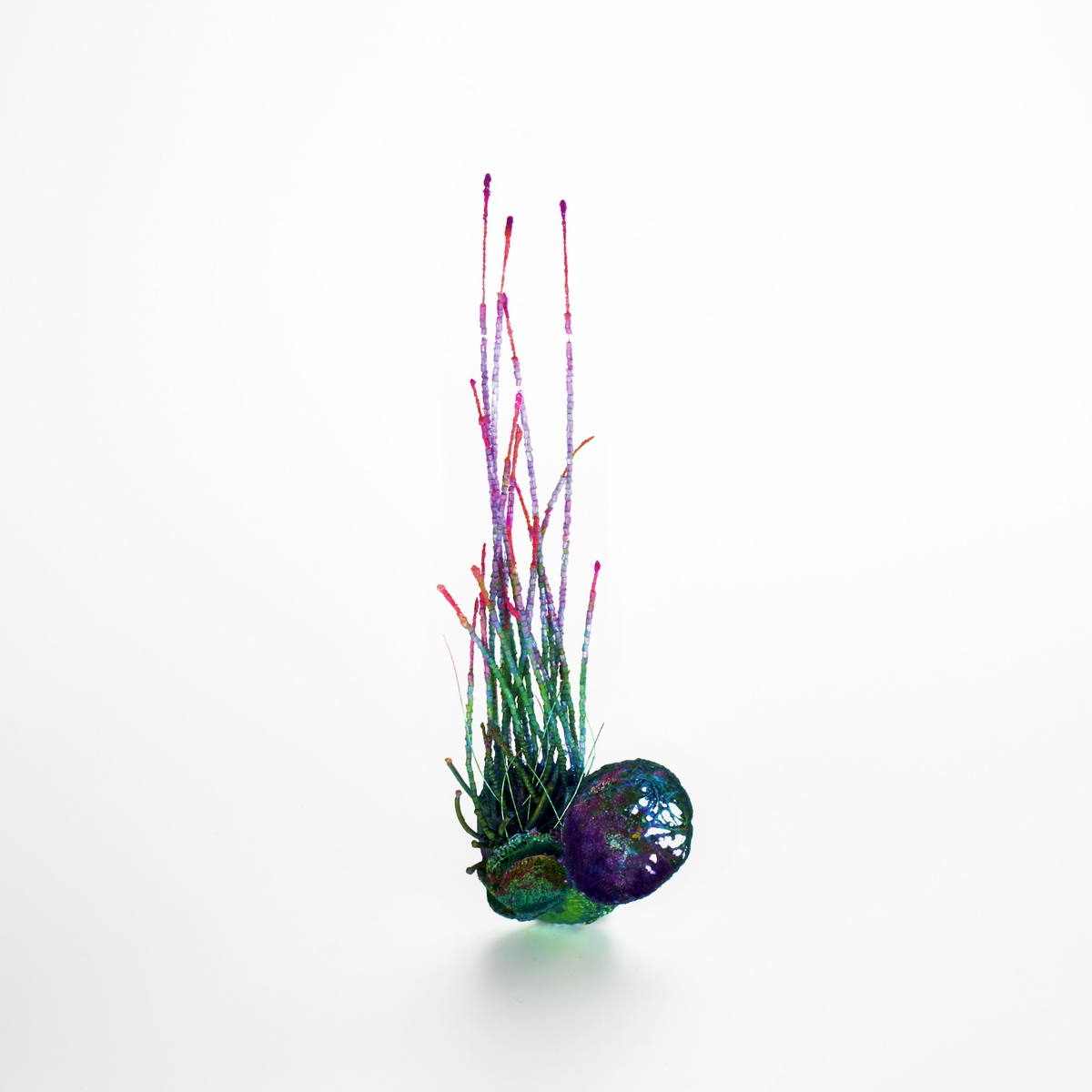 Sława Tchórzewska
Brooch, glider building fibers, resins, steel links, beads, 2019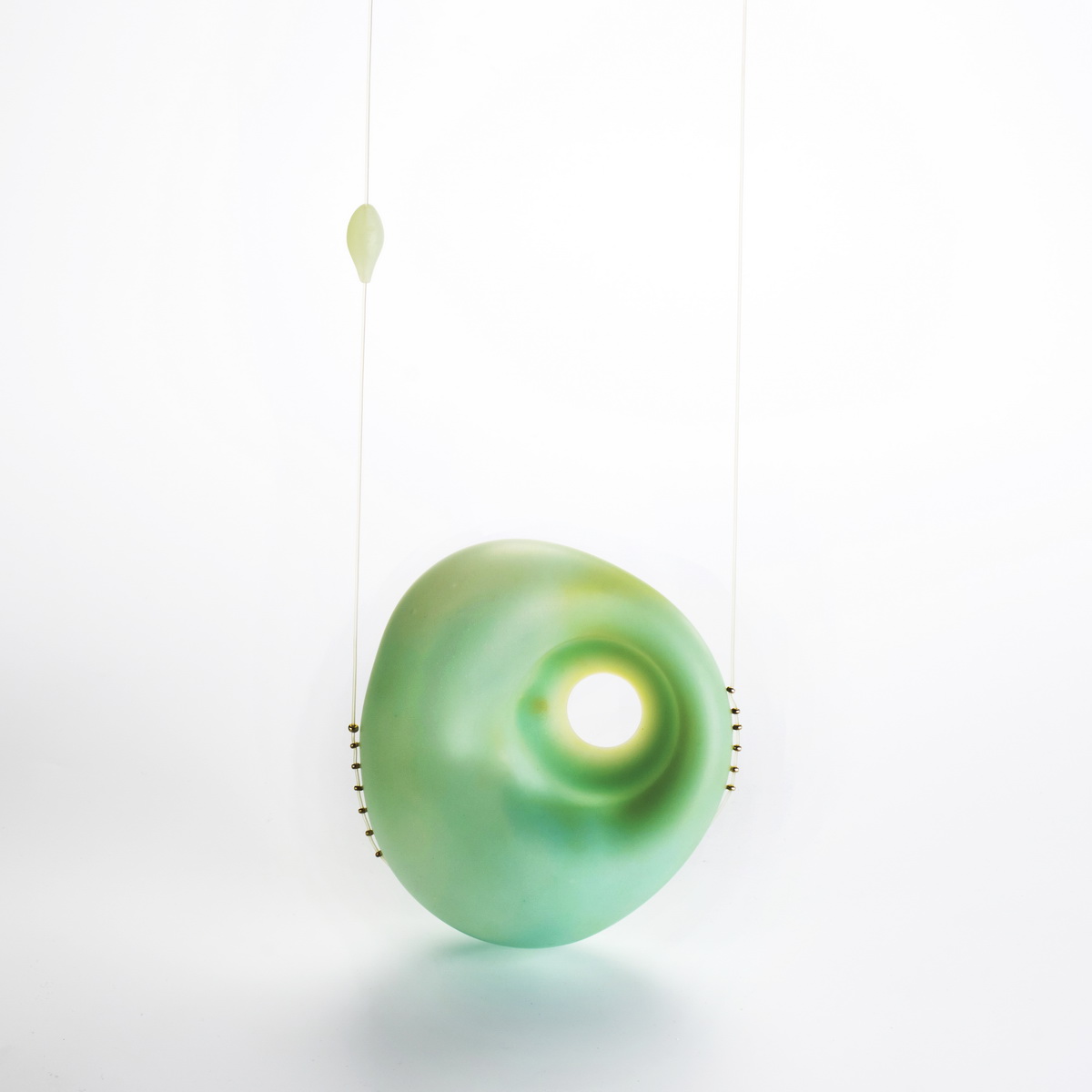 Małgorzata Kalińska
Necklace from the cycle Naturally Shaped Forms, silver, resin, 2020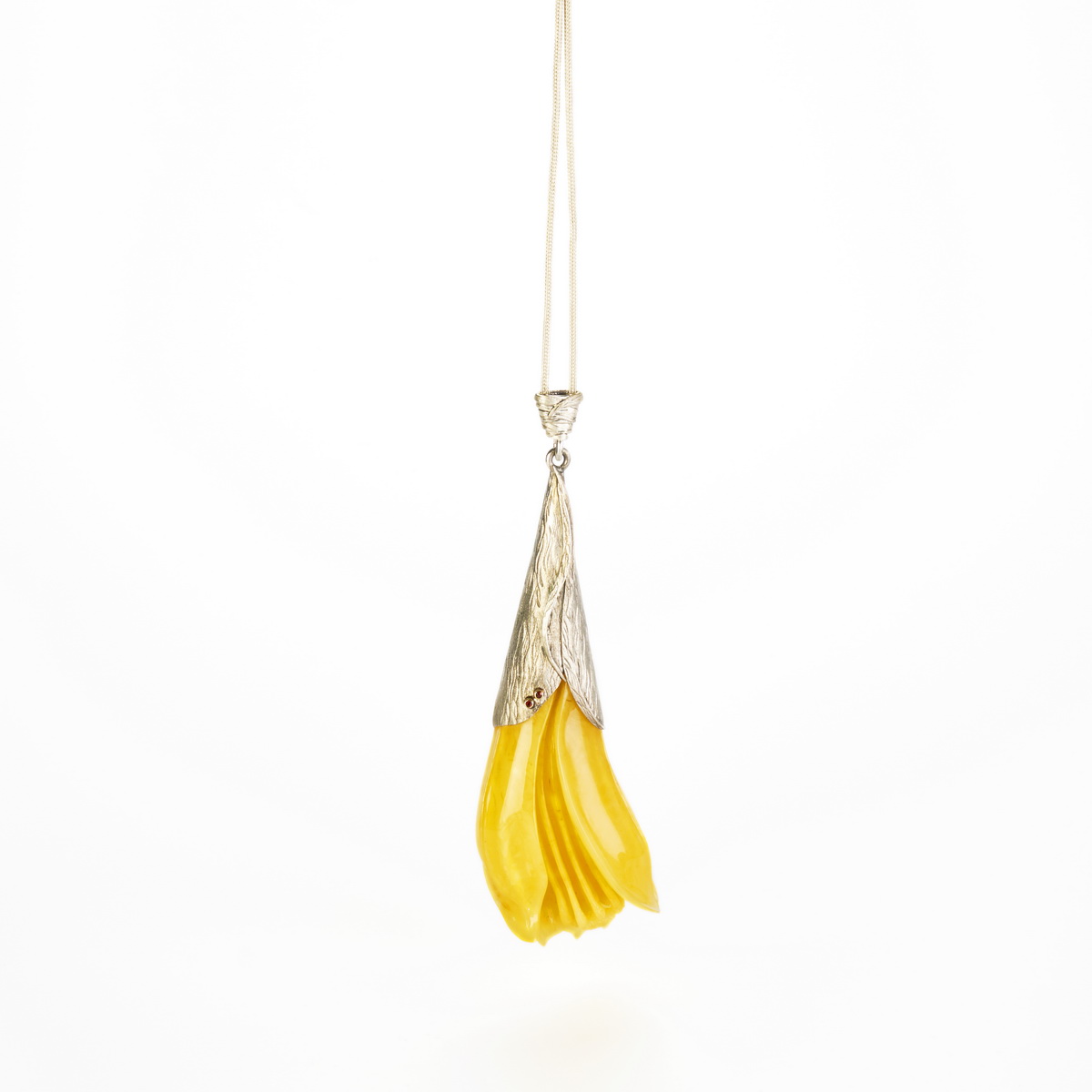 Dorota Cenecka
Lily pendant, silver, diamonds, amber, 2015