About the Artists: Andrzej Boss
Copper Museum 3 Partyzantów St.
22 April -12 June, 2022
Opening hours:
Wednesday - Friday: 10:00 a.m. - 5:00 p.m.
Saturday - Sunday: 11:00 a.m. - 5:00 p.m.
An individual exhibition of the Artist's latest collection. The inspiration for its creation was the making of items that - like the world-famous talismans or amulets - will give the wearer a sense of security. The collection of objects called hand rings presented at the exhibition is a minimalist jewellery, a kind of relaxation tool to increase the wearer's sense of security. The pieces are designed to be worn on the metacarpus, which is quite unusual. The inner part of the hand is active when we greet one another, while holding something makes us feel more stable, more secure. In turn, the value and importance of the object is given by the materials used, which is why the works are made of silver, sometimes with the addition of copper and stones, most often in the form of spheres. Stone is a natural material carrying a large emotional and energetic load. Spatial silver constructions hold the spheres in the hand, allow to touch them, move them, treat them as massage tools. When we turn something precious and smooth in our hands, we massage tense muscles and relax. When we squeeze a ball we feel more confident, and our unconscious, mechanical behaviour has a great influence on our emotional sphere.
Hands have many functions: thanks to them we obtain food, they are used for defence, they make our functioning in the world easier, we use them to operate most tools or machines. The upright posture, which freed the hands, allowed us to rule the world. For centuries, the work of the hands was the basis of livelihood. Today, we often don't know what to do with our hands (for example in meetings). In an age of many threats, especially those beyond our control, we look for tools and ways to increase our safety, both physically and mentally. We "arm" ourselves by putting on a suit, a suit, a watch, jewellery, including that presented at the exhibition. The realisations are conceived as "open works", aimed at object - wearer relations. The spheres in the objects can be exchanged or replaced with personal talismans needed on an ad hoc basis. They are designed ergonomically, so as not to cumber the wearer.  They are simple constructions, useful for anyone, easy to use and generating positive experiences.
We live in hazardous times. The most stressful thing is knowing that there are real dangers from which we cannot protect ourselves. We want to feel safe so we try to protect ourselves and our loved ones in various ways. In the past, some forms of jewellery, talismans and amulets played a protective role. Today many people feel safe thanks to their smartphones. They give the illusory impression of being well informed, and equally illusory sense of having a device which makes it possible for us to actively participate in things. Just holding this device in our hand makes us feel safe. How can we free ourselves, if only for a moment, from this magical attribute, without losing the feeling of being in control of the situation? You need to occupy your hands with something else. 
Physical interaction with things we like has a calming effect on us - we pick up pebbles on the beach, hold chestnuts in our hands. We need friendly contact with objects, as well as positive visual and haptic sensations it involves, they build a better bond between the object and the user. All this reduces muscle tension and calms us down. The presented collection of works realises exactly these needs. I also dealt with the problem of a sense of security while creating the works for my previous exhibition. Its title "5x8", close to the golden division, determined the ratio of sides in the brooches. By protecting ourselves from "bad" news, we lock ourselves in information bubbles. In the company of like-minded people, we feel safer and more secure. However, even locked in a 'golden cage' of our own choice, we will remain locked, imprisoned. The boundaries of these works were marked by silver thorn branches. Every message and all stories was enclosed in this space. Immediately after the exhibition end, the COVID-19 pandemic broke out. Borders were closed, mobility was restricted, we were stuck in our own flats. These blockades no longer concerned only the psychological sphere, but also the physical. The sense of security so carefully built up turned out to be an illusion. Forced remote contact completely "glued" us to our smartphones. Instead of shaking hands, we touched the screen, our form of contact with the world changed dramatically. In this way, the works became even more relevant.
Andrzej Boss
Lives and works in Łódź. Graduate of the State Higher School of Visual Arts (presently The Strzeminski Academy of Fine Arts) in Łódź. He obtained his diploma in 1985 at the Jewellery Design Studio. Since then, he has been employed at his alma mater, since 2010 as a full professor. Currently, he runs the Studio of Jewellery Forms (second degree studies). He also works at the University of Technology in Katowice, where he runs the Studio of Jewellery Design. He has taken part in over two hundred group exhibitions in Poland, Germany, the Czech Republic, Austria, Italy, France, Hungary, Lithuania, Sweden, China and the USA, and has had twenty-two solo exhibitions. He is a laureate of ten and a juror of fourteen jewellery competitions. His awards include: First prize in the International Competition for the Design of Jewellery with Amber "Amberif Design Award", Gdańsk, 1977; First prize in the competition "Contrasts", Presentations 2005, Warsaw; Third prize in the XI International Review of Jewellery Forms, Legnica, 2002. His works are kept in collections: Textile Museum in Łódź, Copper Museum in Legnica, Art Gallery in Legnica, Amber Museum in Gdańsk, Amber Museum in Ribnitz-Damgarten (Germany), Amber Museum in Nida (Lithuania), District Museum in Sandomierz and many private collections worldwide. He designs jewellery, utilitarian objects and small sculptural forms.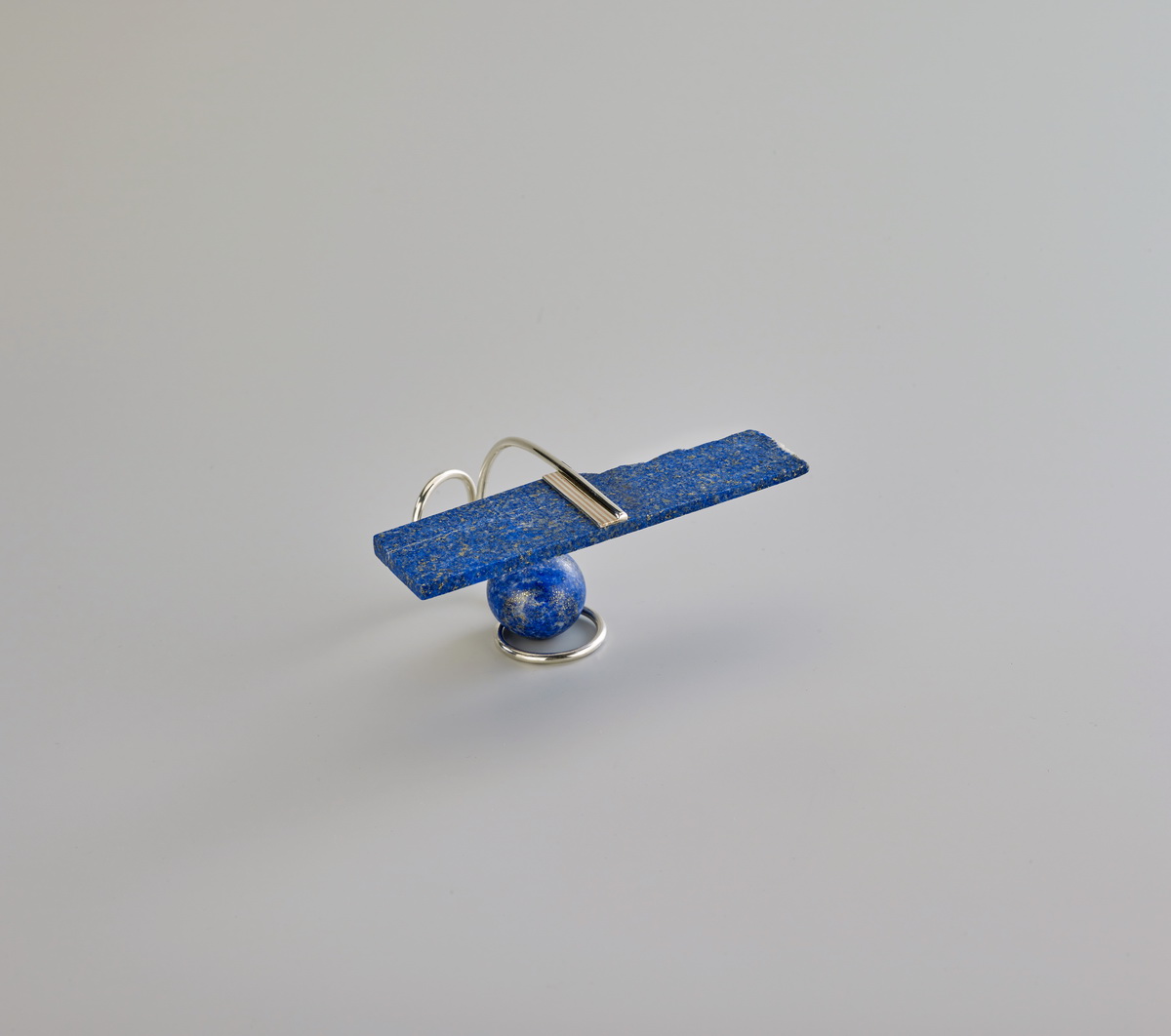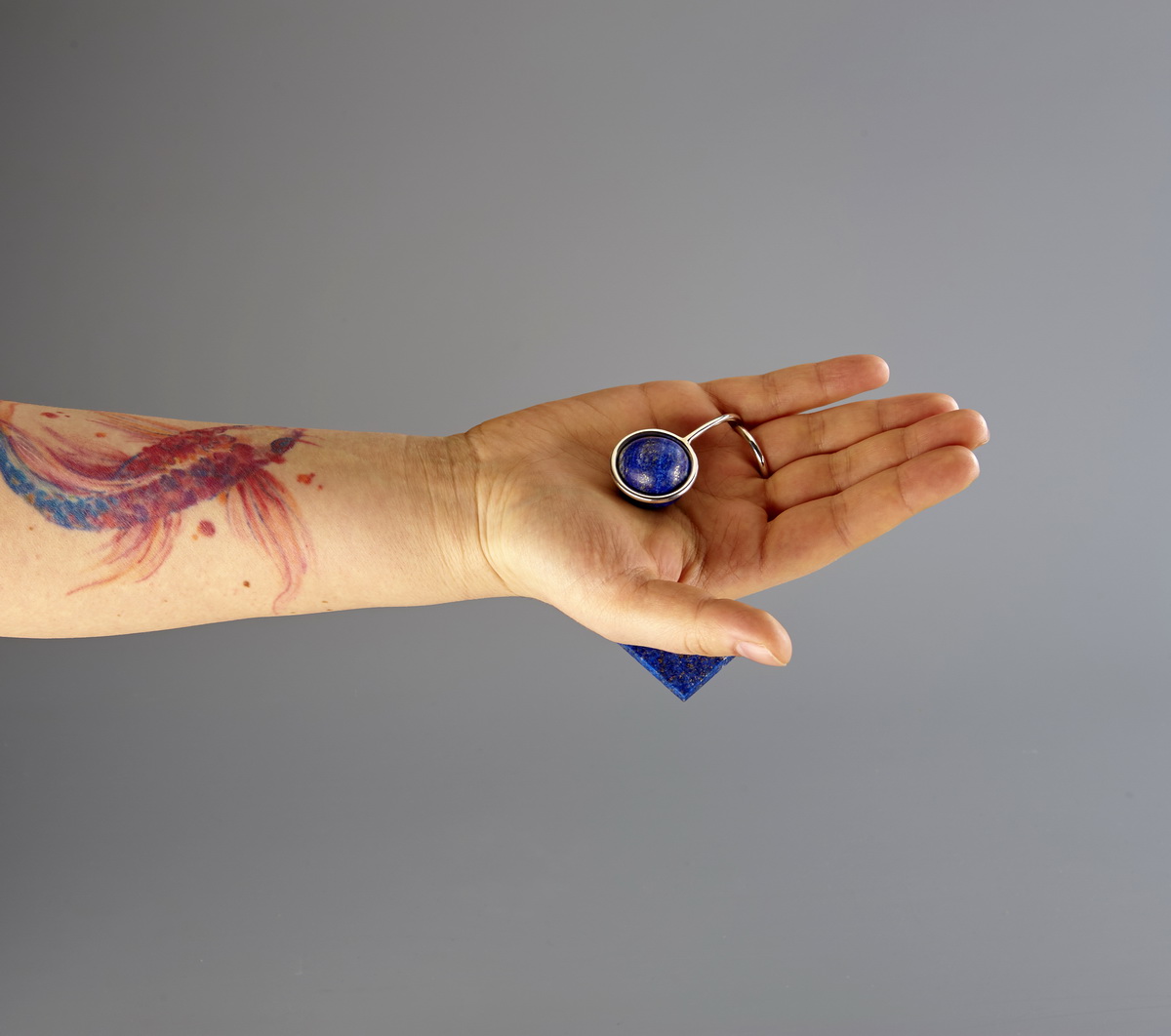 Hand ring, silver, copper, lapis lazuli, 2022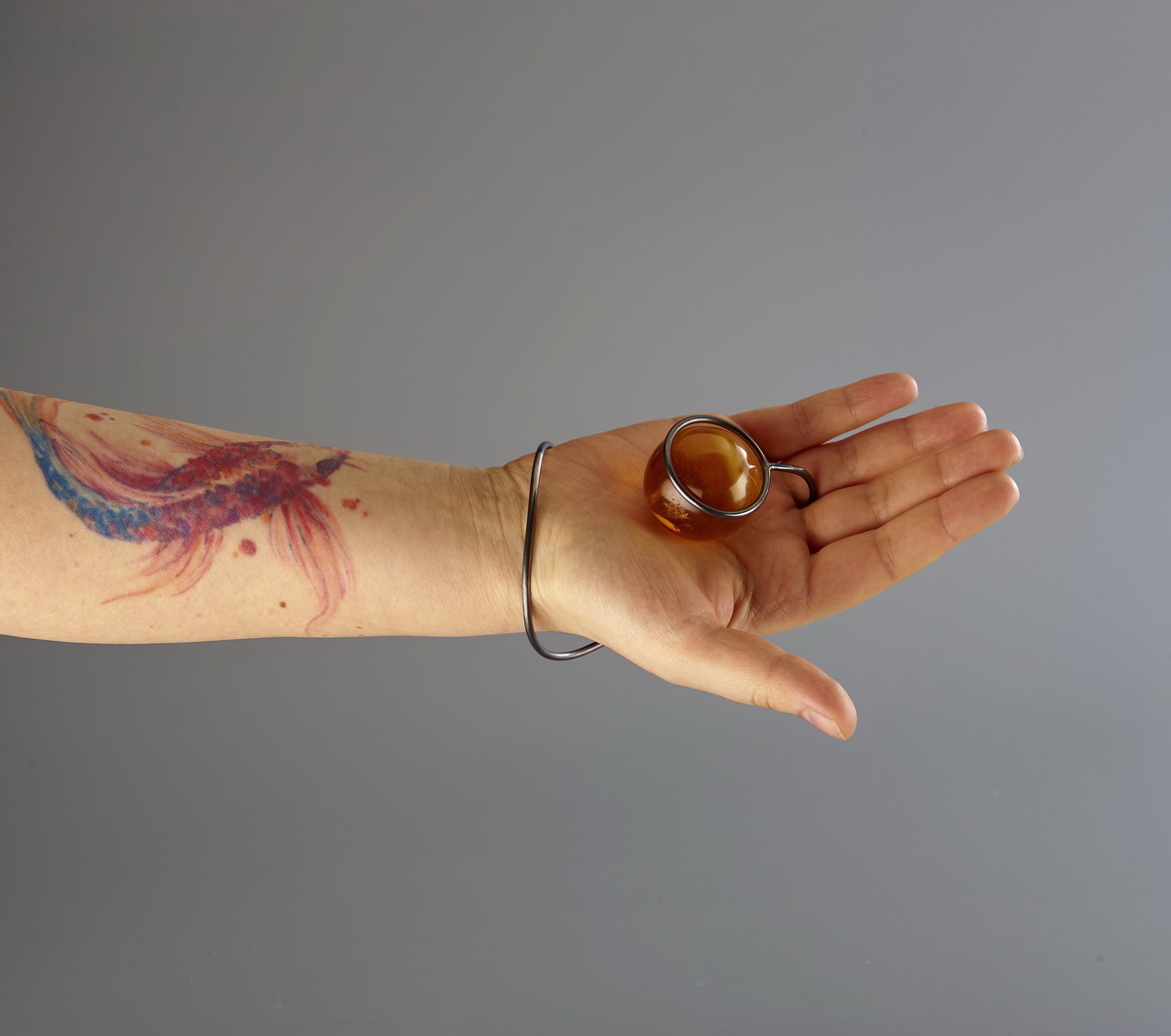 Hand ring, silver, amber, 2022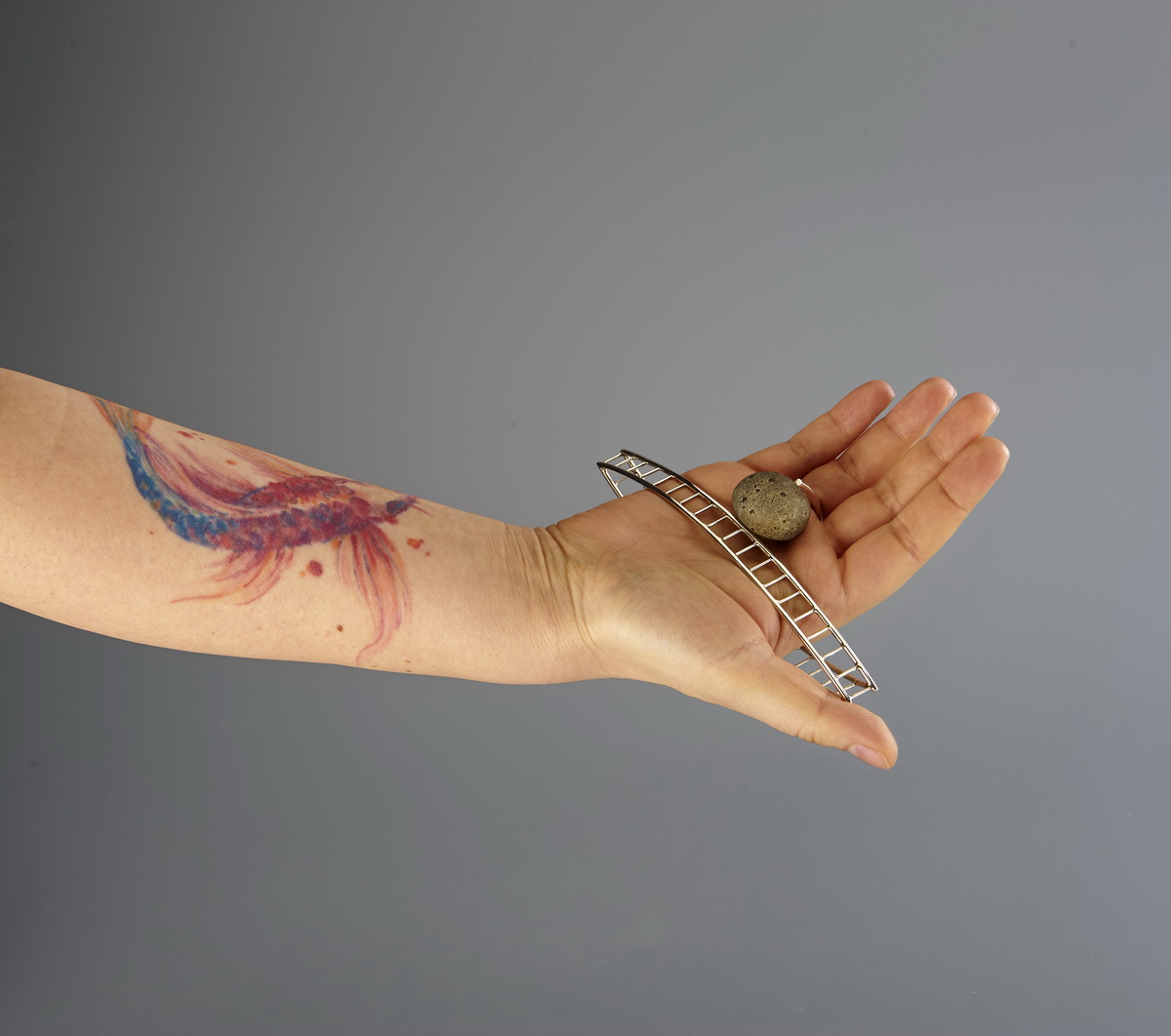 Hand ring, silver, beach stone, 2021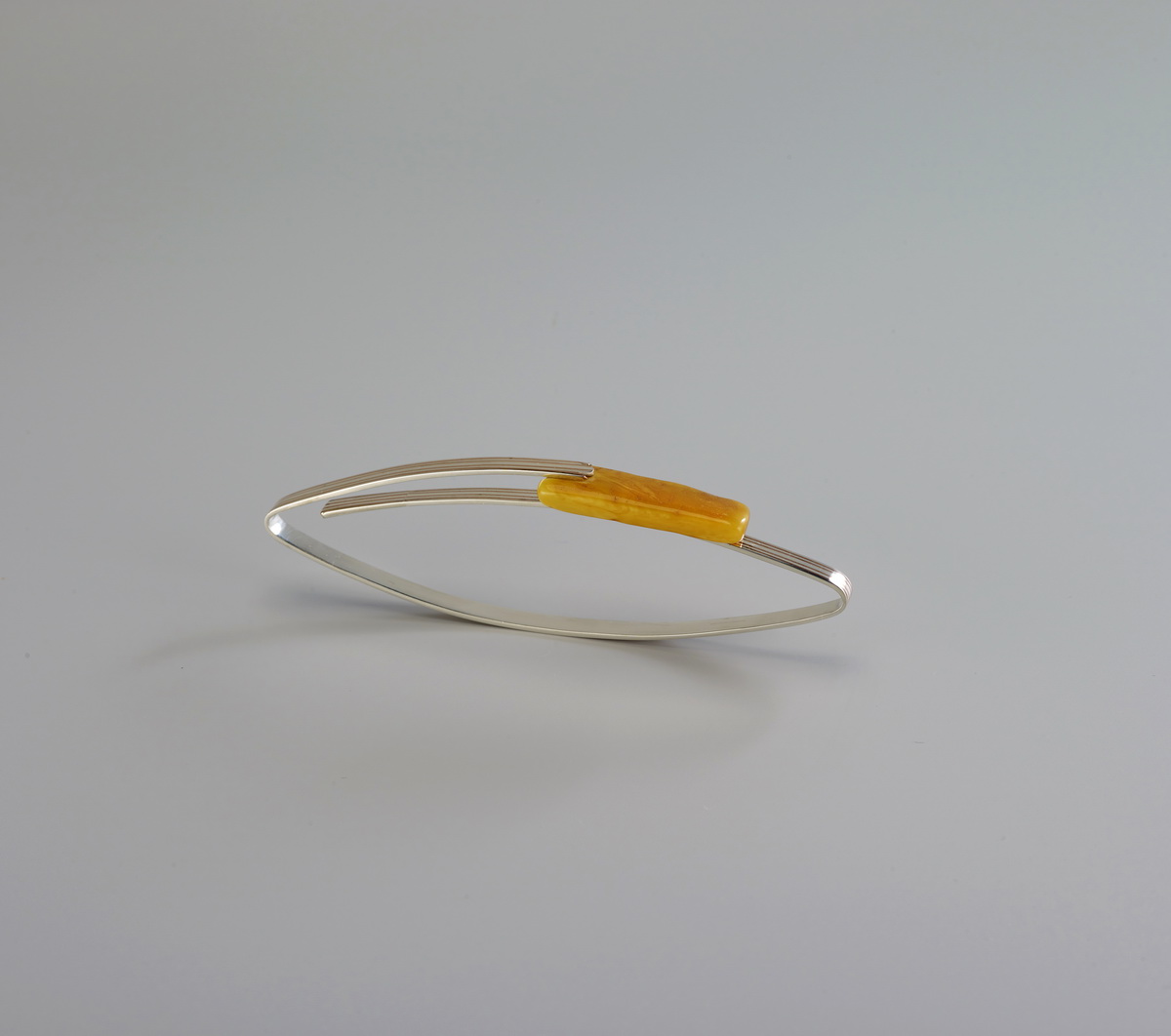 Hand rings, silver, copper, amber, 2021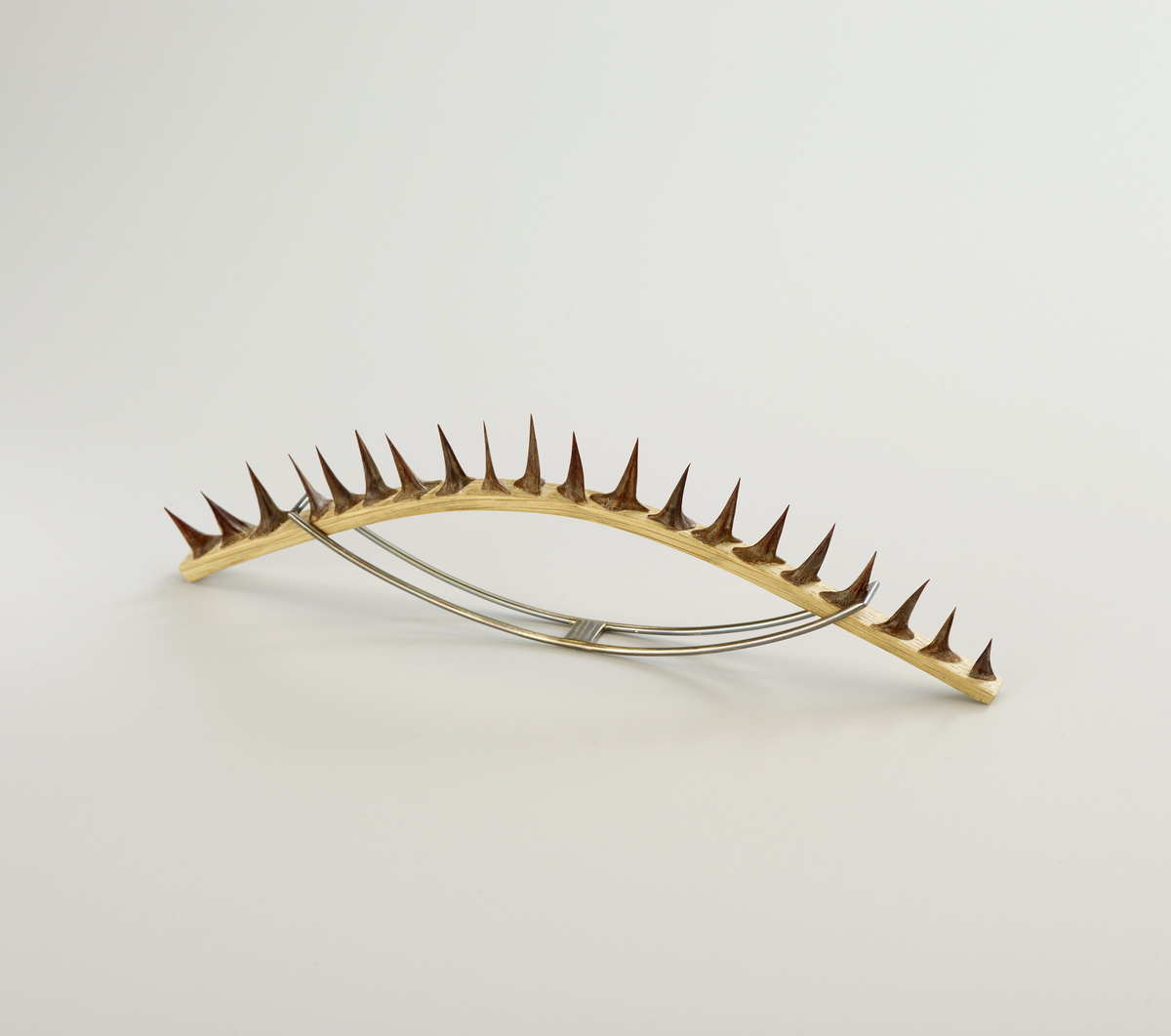 Hand ring, oxidized silver, copper, wood, acacia thorns, 2021