Who are we?
Legnica SILVER Festival is one of the largest events in Europe presenting contemporary artistic jewellery. The most important event of the Festival is the International Jewellery Competition which every year gathers several hundred works by artists from all over the world. The distribution of awards and the qualification of works for the exhibition is decided by an international jury consisting of renowned artists, professors, critics, experts and jewellery collectors. Each year the competition is held under a different title referring to important, universal problems and issues from the spheres of broadly understood art, culture, sociology or media.
The Festival also features numerous individual and collective exhibitions. Within the exhibition series About the Artists, Silver Schools and Debuts, we present both well-known artists with a rich artistic output and students of art colleges studying jewellery design and creation. Among the artists who presented their works in Legnica are Karol Weisslechner, Jarosław Westermark, Norman Cherry, Ramón Puig Cuyàs, Georg Dobler, Herman Hermsen, Ruudt Peters, Tabea Reulecke, Paweł Kaczyński, Jorge Manilla, Felieke van der Leest, Mari Ishikawa, Philip Sajet, Herman Hermsen, Małgorzata Kalińska, Sława Tchórzewska or Sara Gackowska. Each edition of SILVER is accompanied by numerous publications documenting the development and most important phenomena in the field of artistic jewellery.
Every year in May – during the culmination of Legnica SILVER Festival – numerous meetings with artists, vernissages and a theoretical seminar entitled "The Boundaries of Global Art" take place, exploring the currently presented exhibitions and touching upon issues related to contemporary jewellery, art and design.
The event is organised by the Gallery of Art in Legnica, which has specialised in the presentation of contemporary jewellery for over 40 years. Each year, the Art Gallery Team works on the preparation of exhibitions and events. The "silver" activities of the Gallery are supported by KGHM Polska Miedź, the City of Legnica, as well as by our Partners and a Team of Volunteers. For 20 years the event's general consultant has been prof. Sławomir Fijałkowski (Faculty of Architecture and Design, Academy of Fine Arts in Gdańsk).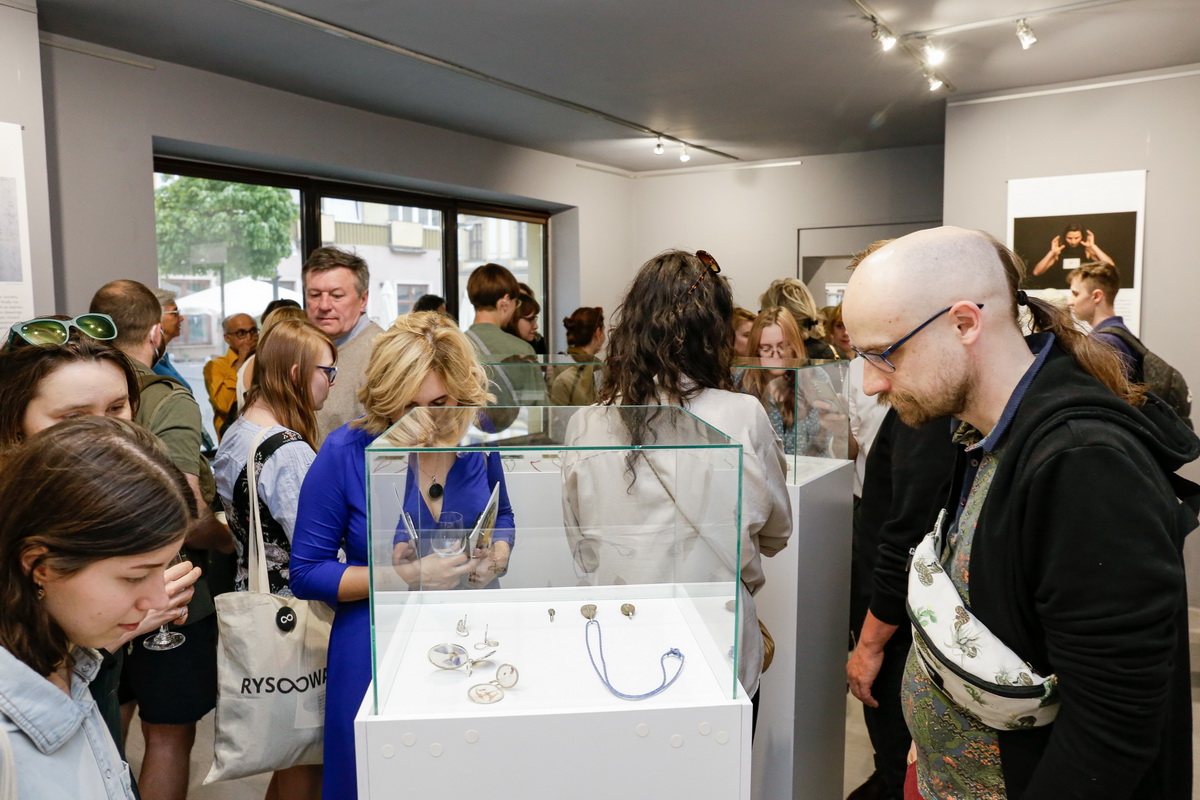 Legnica Jewellery Festival SILVER is co-finansed by the Ministry of Culture and National Heritage from the Culture Promotion Fund - state special purpose fund.