HOLOWNIA 
Holownia is an exhibition of works not selected for the 27th Legnica International Jewellery Competition ILLUSION. Its name comes from the traditional and recognizable exhibition space – the hall of the Old City Hall.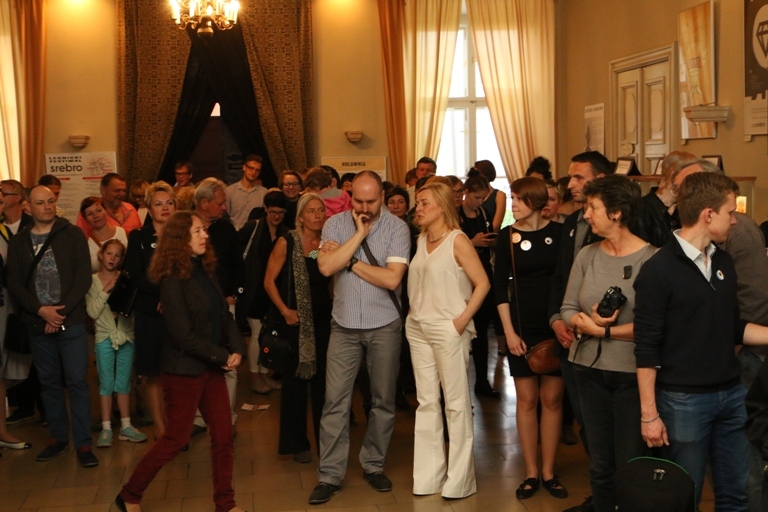 Legnica International Jewellery Competition is the main event of Legnica Jewellery Festival SILVER, organized by the Gallery of Art since 1979. Being of a purely artistic nature, the Competition favours the idea, worth and sense of the artistic statement. Participating artists must submit works characterized by an original creative idea and a high artistic and technical level and referring to the competition's theme. This year the theme was the ILLUSION.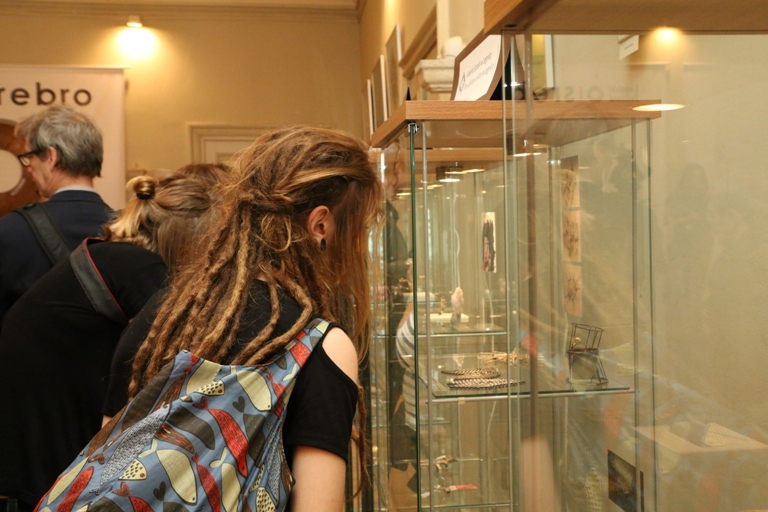 395 works were sent by 195 artists from 34 countries all over the world (including almost all European countries and Korea, Japan, Israel, Taiwan, United States of America, Saudi Arabia, Turkey, China, Argentina, Egypt, Mexico, Palestine) to take part in this year's Competition.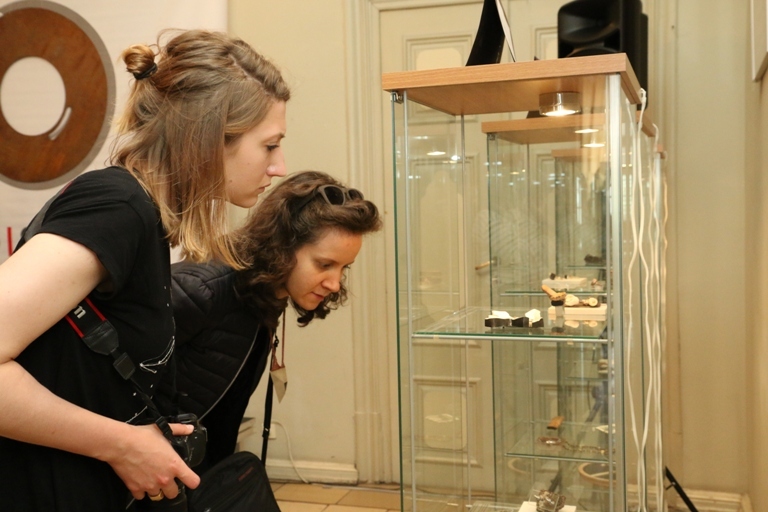 The participants were to present their own interpretation of ILLUSION. Illusion is a paradox in which a phenomenon - illusory, false and fictitious by its very nature - serves to describe actual reality, considered to be the only true one. Thus illusion is a confirmation of how dual and ambiguous we are. And that - perhaps - it is impossible to define a man without the concept of illusion, an illusory imagination or a transgression of reality. Illusion can also be creative and constructive because illusions inspire and initiate actions, they are the driving force behind our deeds. It was out of this unbridled want for illusion that art was created, including jewellery... Because illusion is a glow, magic, dazzle, fantasy, it is emotion, memory and an inexhaustible source of stories, so why should we not succumb to it one more time.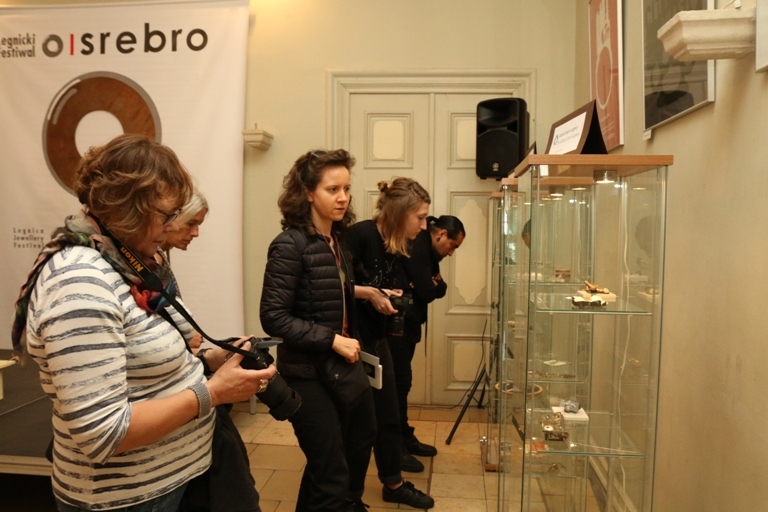 An international jury composed of:
David Bielander - German artist, a graduate of the Akademie der Bildenen Kunste in Munich, currently is an external consultant of the jewellery department of Gerrit Rietveld Academie in Amsterdam;

Norman Cherry - British goldsmith-artist, graduate of the Glasgow School of Art; until 2008 he was dean at the Faculty of Art, Architecture and Design at the Birmingham School of Jewellery; he was also Vice Chancellor of the University of Lincoln (Great Britain).

Sławomir Fijałkowski – Professor at the Department of Architecture and Design of the Academy of Fine Arts in Gdańsk, leads the workshop of Experimental Design; graduate of Academy of Fine Arts in Łódź (Poland) and Hochschule für künstlerische und industrielle Gestaltung w Linz – Metall (Austria);

Sara Gackowska - Polish designer, graduate of the Academy of Fine Arts in Gdańsk, the University of Applied Sciences Saimaa in Finland and the Design Institute of the University of Technology in Koszalin. Winner of many prizes, among others: Mari Funaki Award 2014, Grand Prix in the Amberif Design Award 2012, finalist LOEWE CRAFT PRIZE;

Nanna Melland - Norwegian artist, a graduate of Elvebakken videregående skole and the Academy of Fine Arts in Munich, qualified works for the exhibition and awarded prizes.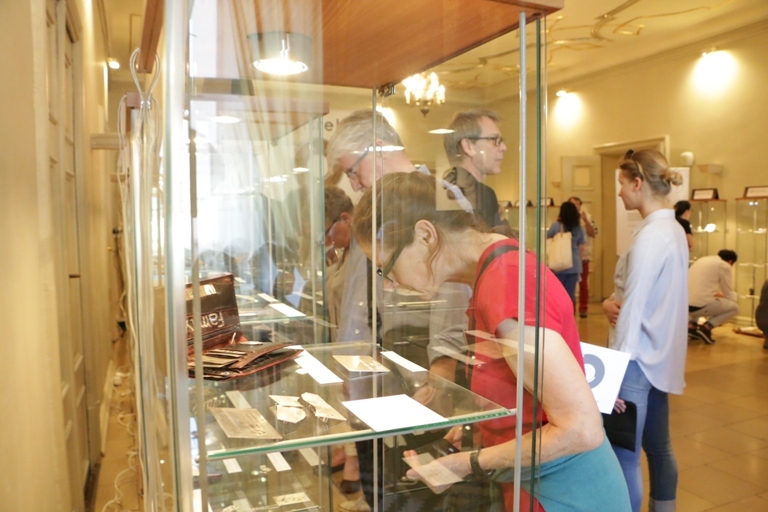 The exhibition of the 27th Legnica International Jewellery Competition ILLUSION can be seen at the Gallery of Art in Legnica, Pl. Katedralny May 1st till June 10th 2018. Visiting both exhibitions – pieces qualified for the exhibition ILLUSION as well as HOLOWNIA – one can confront jurors' decisions with one's own opinions.