Ulrich Reithofer
10Years  MIJNLuxus HEAD WORKS with BODY&SOUL 
Exhibition in the cycle About the Artist, which presents distinguished personalities in jewellery art from Poland and abroad, shows the retrospective of the graduated from the Trier University of Applied Sciences, Departament in Idar-Oberstain (Germany), with the specialization in gemstones and jewellery design (under prof. Theo Smeets), he now lives and works in the Netherlands. Artist exhibited in the Netherlands, Germany, Japan, Belgium, Spain, Sweden and the UK, and participated in many symposia and jewellery workshops.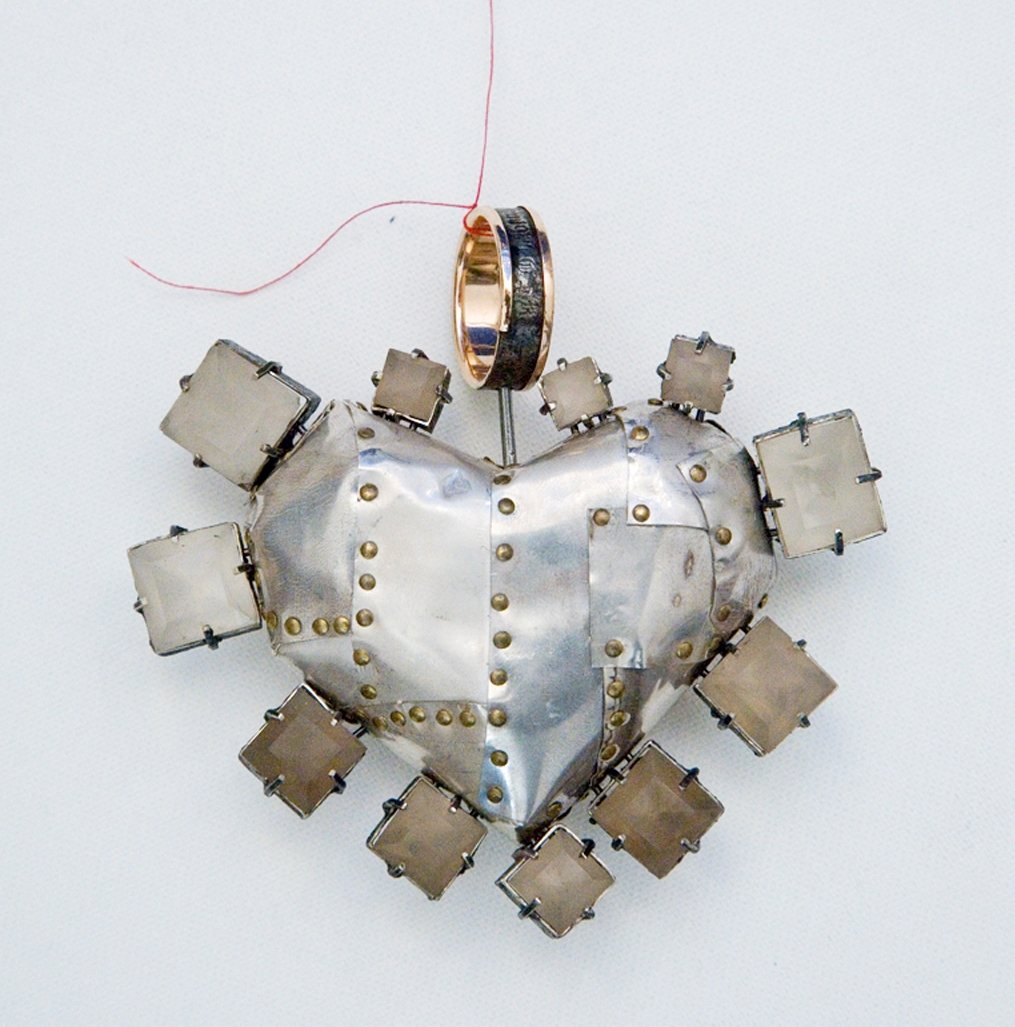 ULRICH REITHOFER - he was born in Austria, but currently lives and works in Amsterdam. Jewellery maker. Graduated from Technical College for Civil Engineering (Linz, Austria), University of Applied Sciences Trier, Department Gemstone and Jewellery Design from Idar-Oberstein, Germany (prof. T. Smeets) and Institute of Sandberg, Amsterdam, The Netherlands (prof. M. Unger). He works  with metals and gemstones, but mostly takes his inspiration from more unusual materials like wood , bones or glass.
Jewellery is the most important medium for him, and his works are almost always associated in some way with sculpture. However unlike sculptures, jewellery is based on the body rather than on a static surface. The author treats it as a way of communication: as a dialog between the artist, his work and recipient. He believes that the jewellery generates strength and expression through the person who is wearing it. Although the works of Reithofer are not always suitable to be comfortably worn, he emphasizes this very important aspect of body-relation; their jewellery nature and tangibility are speaking of his admiration for humanity and beauty.
The artists took his part in many international symposia, jewellery workshops, published articles in catalogs for exhibitions and magazines for designing jewellery.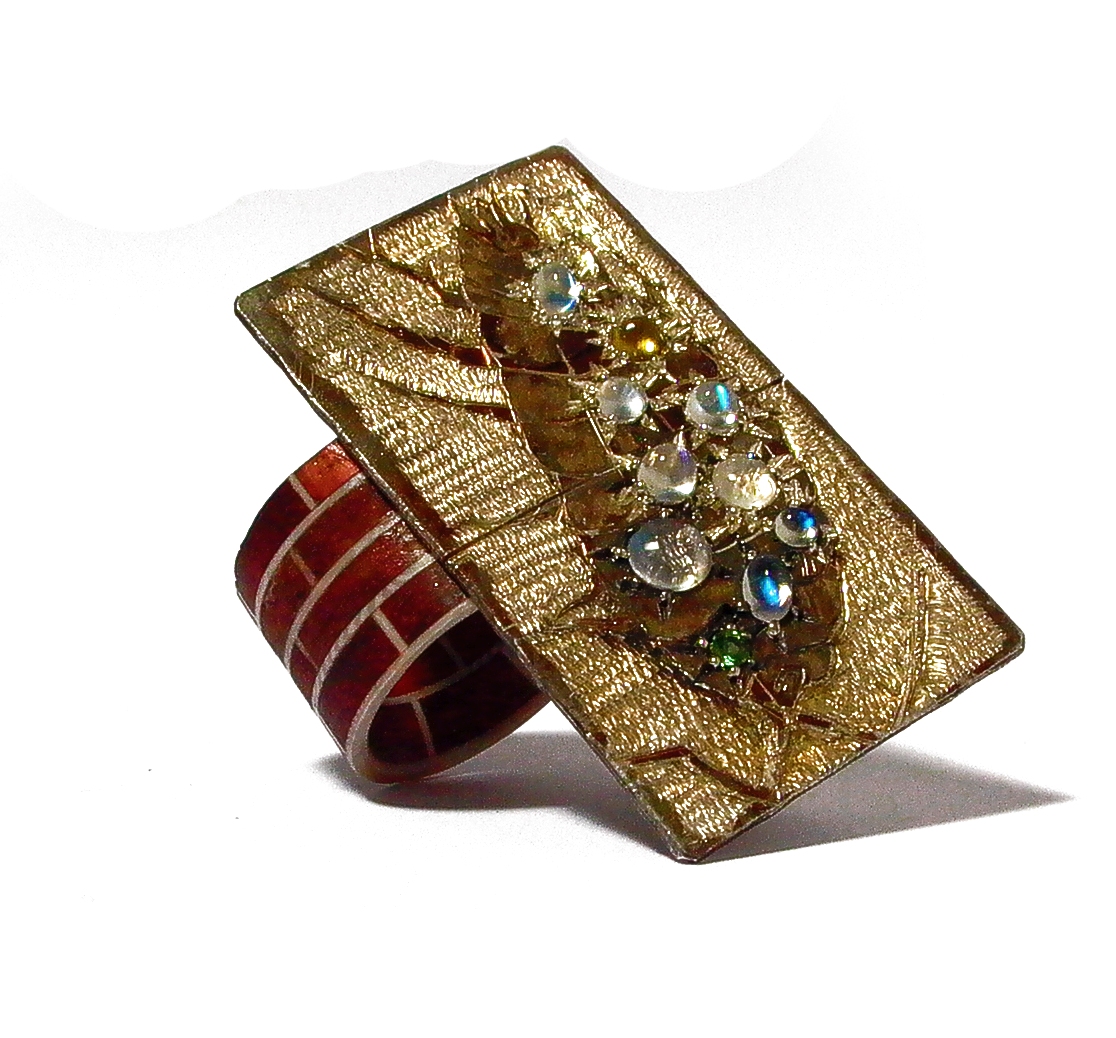 INDIVIDUAL EXHIBITIONS:
12. 2012- Stonefree - "Marzee" Gallery, Nijmegen, The Netherlands
02. 2012 - A Course of Symmetry –  "Caroline van Hoek" Gallery, Brussel, Belgium
10. 2010 - 13 Pieces for Peace within 1self  – "O-Jewel" Gallery, Tokyo, Japan
04. 2009 - Love in Times of Credit-Crisis –  "Marzee" Gallery, Nijmegen, The Netherlands
03. 2008 - Raw-A Fleeting taste of Qualities long forgotten – "Caroline van Hoek" Gallery, Brussel, Belgium
02. 2008 - Spoonwise - "Hnoss" Gallery, Goteborg, Sweden
04. 2007 - Hoofdstukjes – "Marzee" Gallery, Nijmegen, The Netherlands
LAST GROUP EXHIBITIONS:
04. 2013 – Mariposa, Galeria Amaranto, Barcelona, Spain
01. 2013 – hardened Tears, "Villa de Bondt", Belgium
11. 2012 - PAN-AMSTERDAM, presented by Galerie Marzee/NL
09. 2012 - SCHMUCK IM SALON group-show curated by Fritz Mayrhofer; Künstlerhaus Wien/Austria
06. 2012 - OP VOORRAAD pop-up guerrilla shop; Berlin/D
06. 2012 - ART BASEL art-fair; presented by Galerie Caroline v. Hoek; Basel/CH
05. 2012 -KUNST RAI art-fair; presented by Galerie Marzee; Amsterdam/NL
04. 2012 - ART TOKYO art-fair; presented by Gallery O-Jewel; Tokyo/J
PRIZES:
2011 - ITAMI Design Prize 2011 – Promicing-Young-Talent-Award, Itami Craft Museum, Japan
2010 - ELIGIUS SCHMUCK PREIS – nominated, Salzburg, Austria.